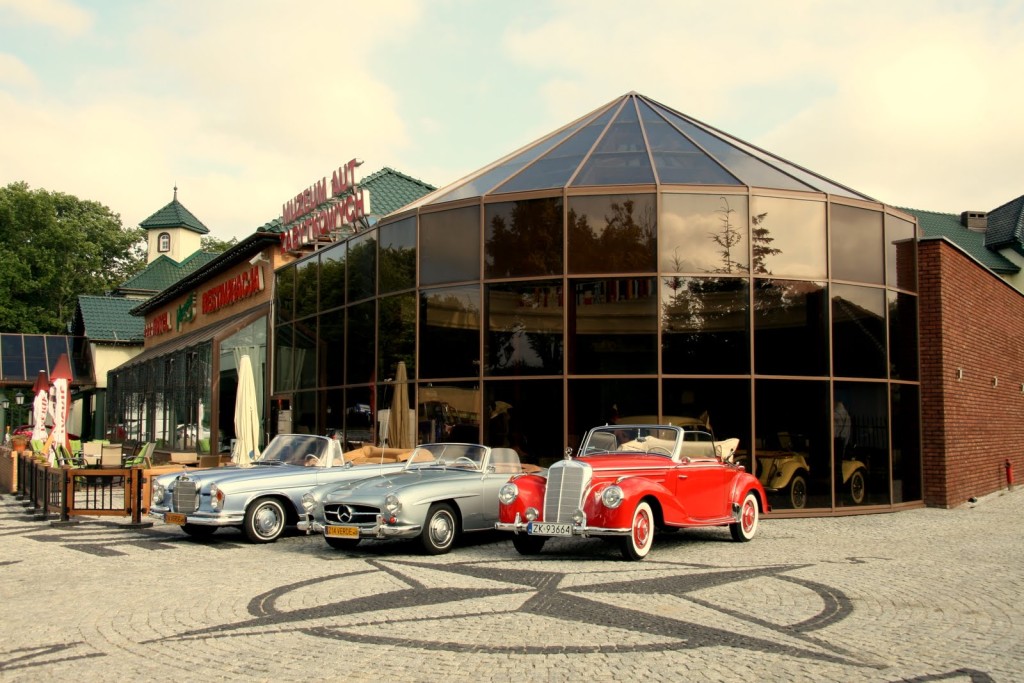 Renovation of Mercedes W113 Pagoda Jaguar
A lot of automotive enthusiasts have been always dreaming about owning a classic car. However, some people often do not know how to start searching for their dream car. They have doubts if the vehicle is in a good condition and wonder how to sort out the paperwork.
In Classic Car Museum by Hotel Verde you will find only the best classic cars of all time. We are the only place in Poland that owns so many vintage vehicles.
We specialize in Mercedes and Jaguar
Our collection consists mostly of two models: Mercedes 190sl and Mercedes w113, called Pagoda. We always give our cars in the right hands of the best specialists and they bring them back to their original state. After the renovation, the cars are exactly like those which were driven on the streets several decades ago!
You will find the greatest treasures of the world's motorization in our offer. Some of the models are available to be ordered even before the renovation process and our specialists will adjust cars to the preferences of the client. We also can help you with searching process of your dream car and where to buy it, how to renovate it and what to change in it.
We present you our cars for sale.