CARS VERDE provides comprehensive services for Mercedes W113. We carry out necessary service and warranty works. Our offer includes:
Full one-year warranty on cars restored by CARS VERDE, The warranty includes:
Engine: cylinder block, crankcase, cylinder head, cylinder head gasket, rotary piston engine housing and all internal parts related to the lubrication system, oil filter housing, flywheel/drive wheel with crown wheel, timing belt/chain with tensioner, radiator oil sump, oil pressure switch, engine coolant pump.
Manual and automatic gearboxes: gearbox housing with all internal parts), torque converter, automatic gearbox control system, manual, automated gearbox control system.
Axle drive: main transmission cover with all internal parts for rear drive.
Main transmission/drive shafts: drive shafts, main transmission and drive joints with all internal parts.
Steering: mechanical or hydraulic steering gear with all internal parts and control system, hydraulic pump with all internal parts.
Brakes: master cylinder, brake booster, braking force regulator, hand brake/brake, brake cylinders in the brake drum, brake calipers.
Fuel system: fuel pump, injection pump, injectors.
Electrical system: alternator with controller, electronic ignition system with ignition leads, starter.
Consumer electronics: front wiper motor, heater blower motor, horn, control systems, lighting systems, relays, switches.
Air conditioning system: compressor, condenser, fan, evaporator, cooler.
Cooling system: cooler, oil cooler, thermostat, heat exchanger, viscous/thermal fan, thermal switch.
Flue system: full.
Frame and body parts, roofs in convertible and folding cars, springs, shock absorbers, batteries, windows, headlight housings, interior and exterior lighting.
Interior and exterior panels, upholstery, shock absorbers, upholstery and seat covers.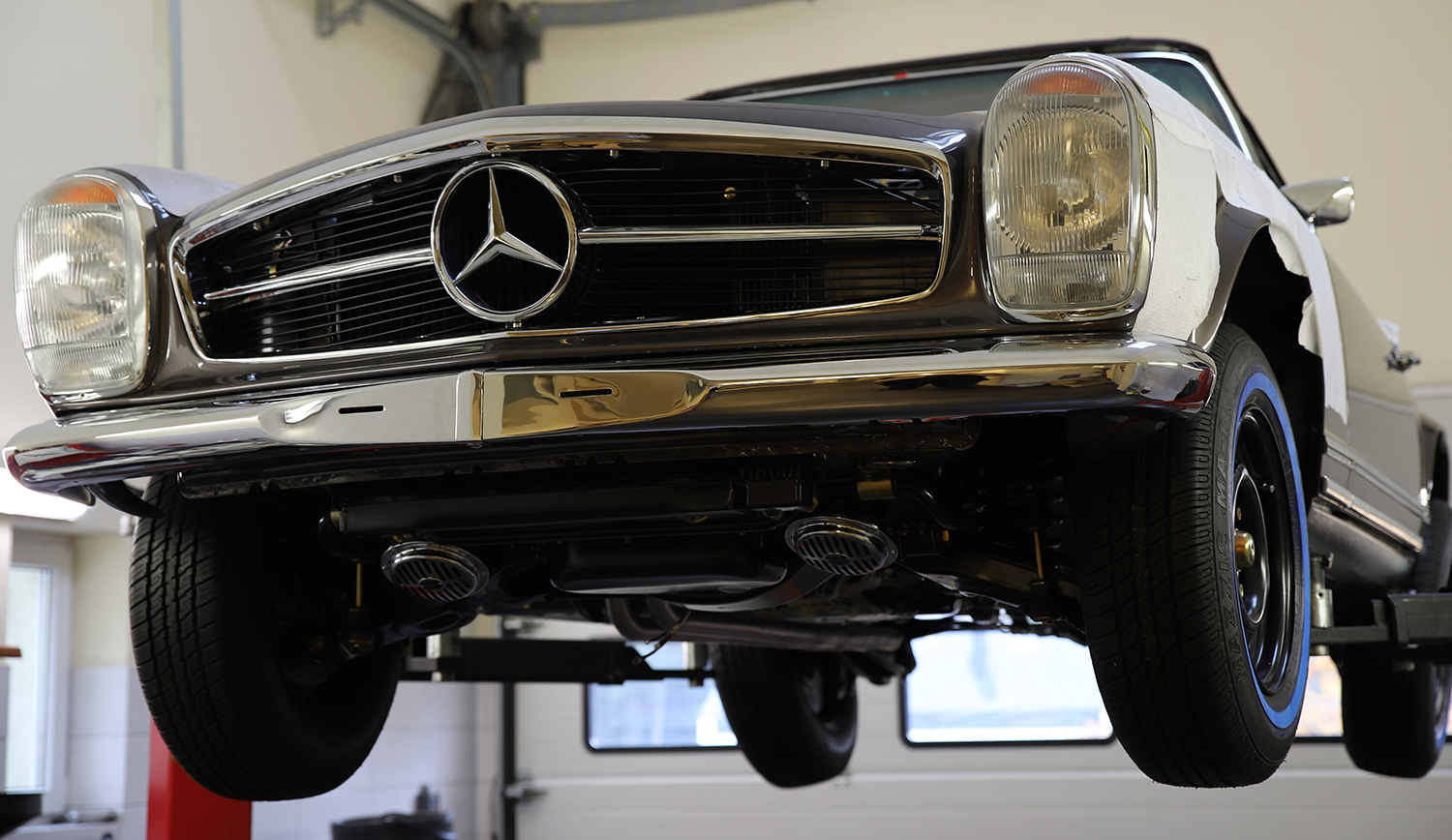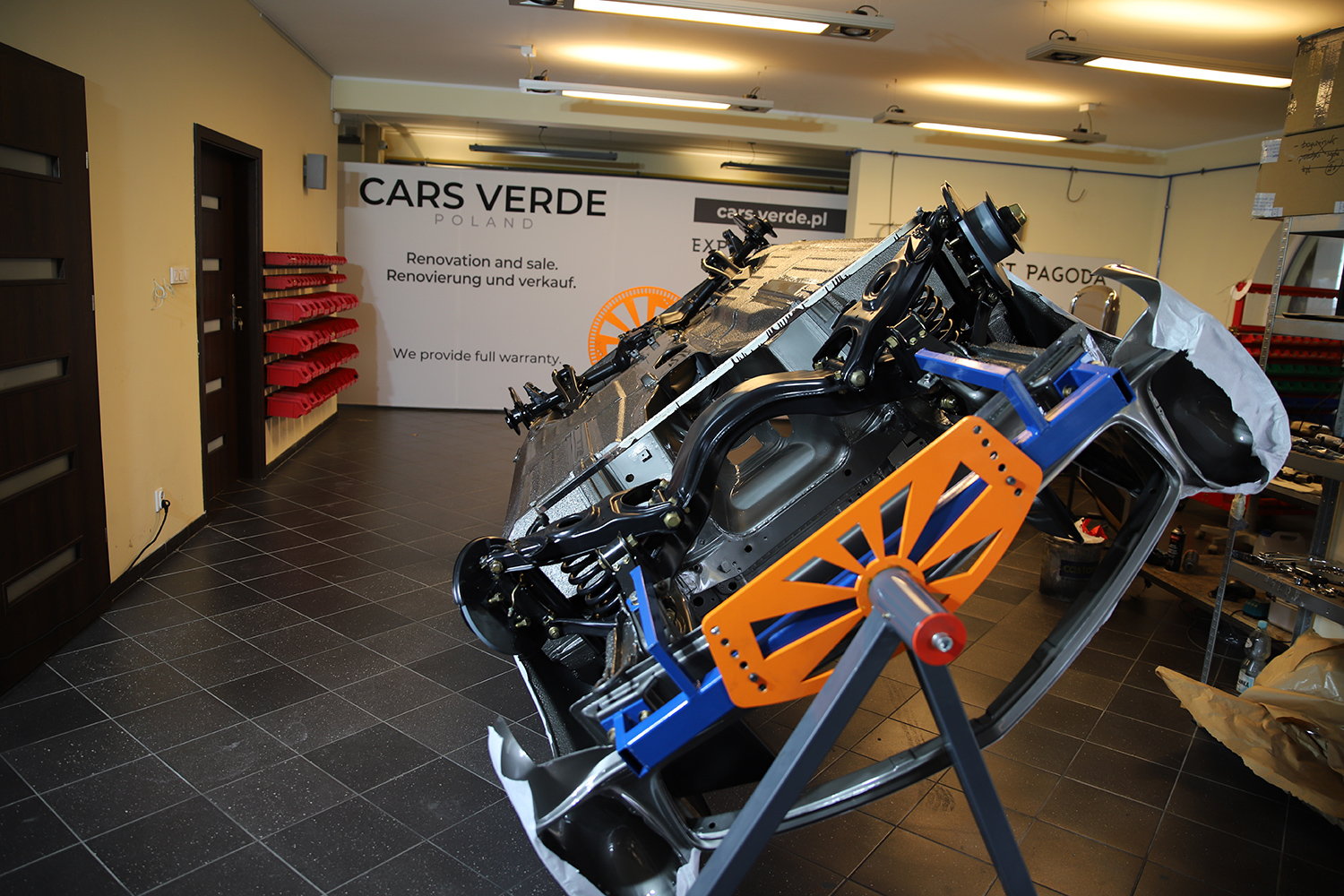 Mercedes-Benz W113 service Pagoda: 280SL, 230SL, 250SL in the scope of:
repair/replacement of all components
complete renovation
car review
vehicle preparation for the season/after the season
vehicle maintenance