The car can be retrofitted with a seat belt with lashing winches.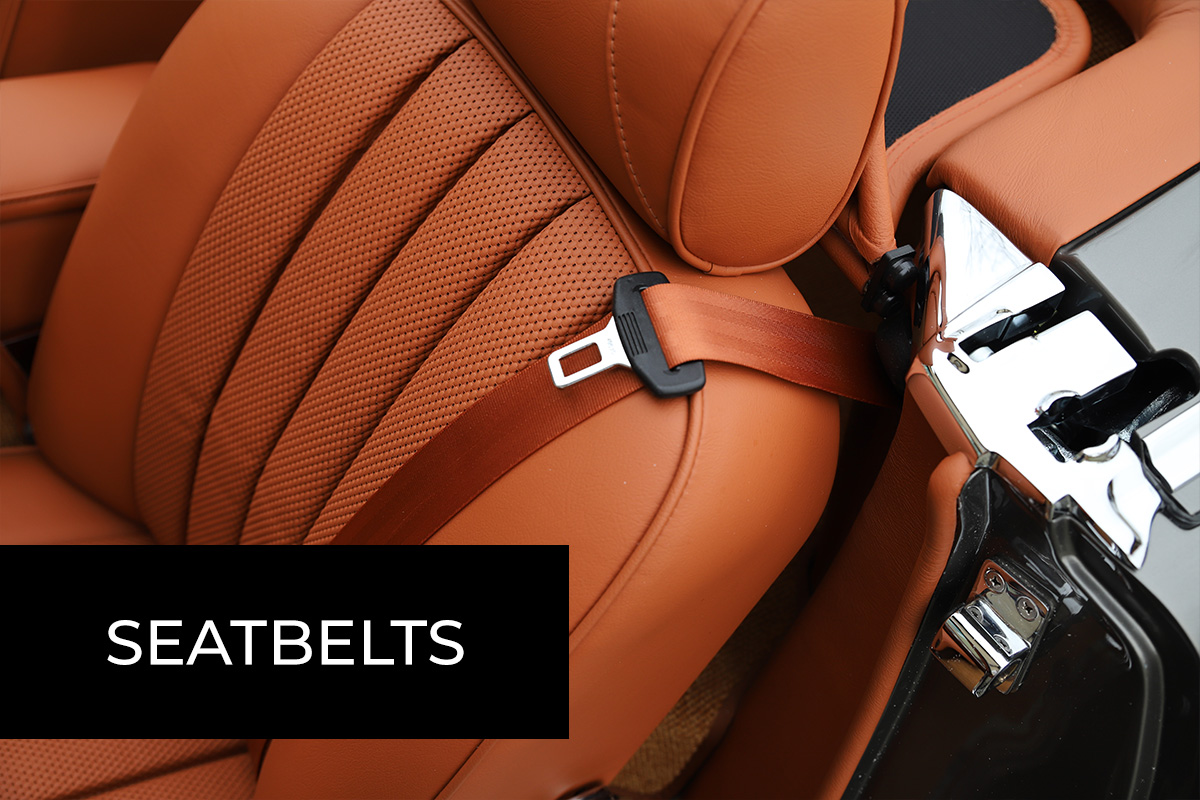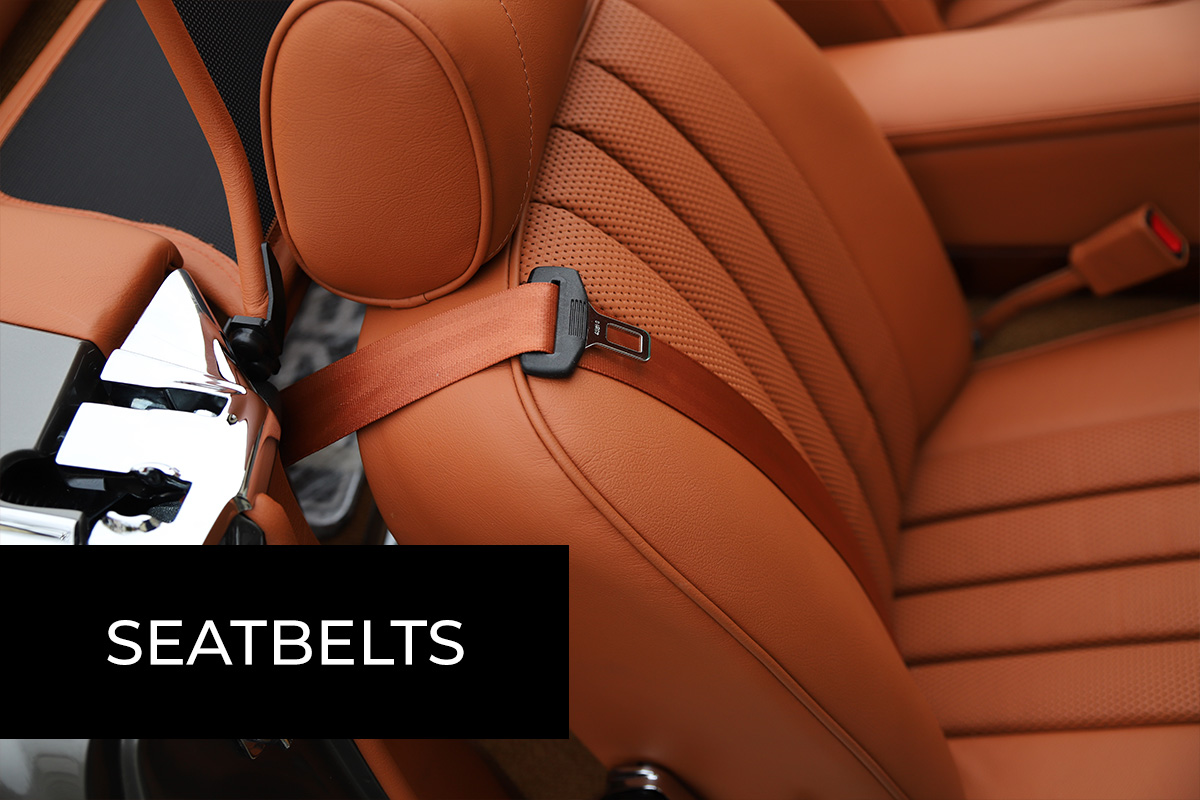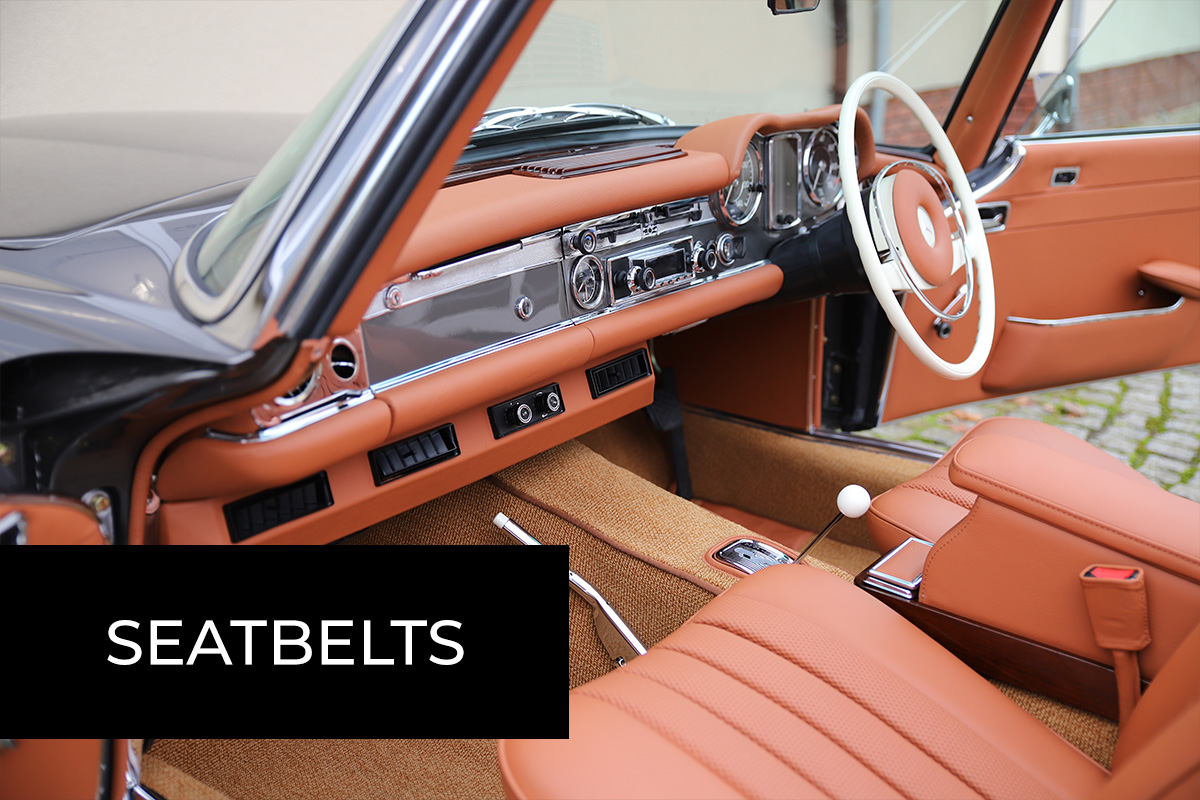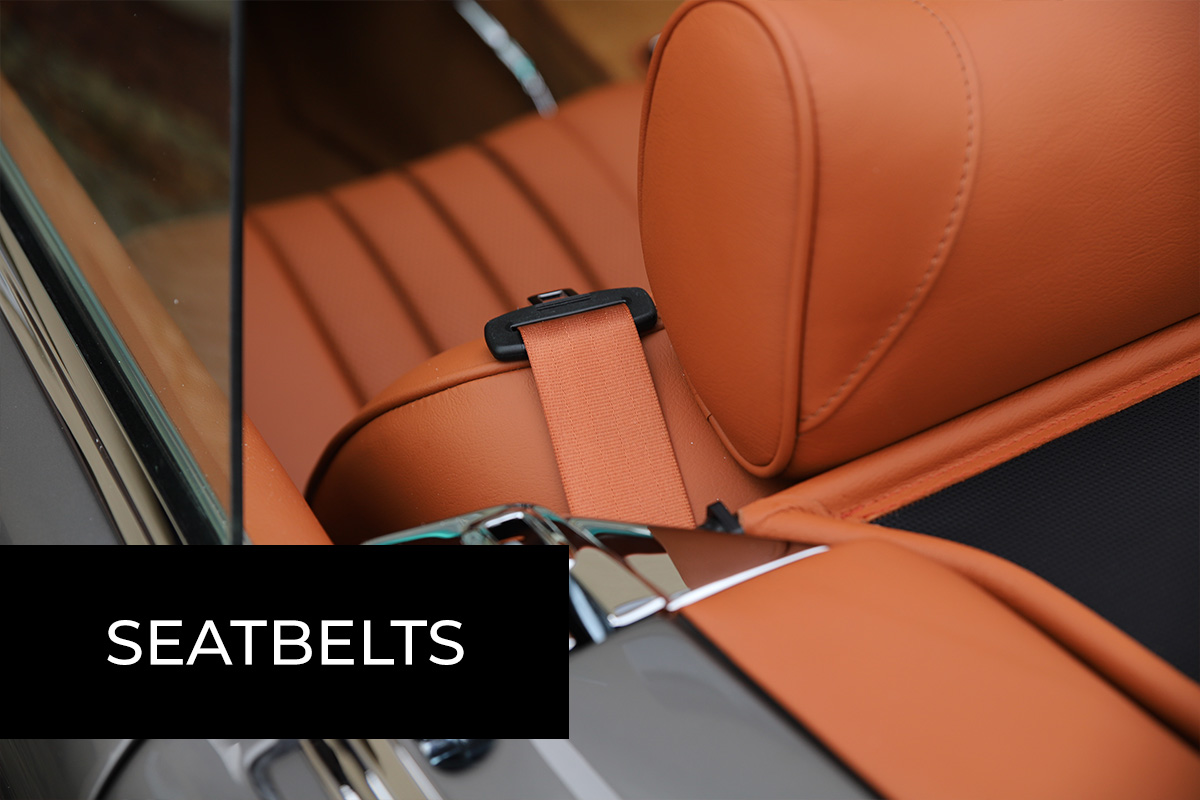 The car can be retrofitted with a windshot, which creates a zone of silence between the windshield and the net fixed behind the seat backs and allows you to drive at high speed without strong air turbulence when the roof is folded. Windshot is in the color of upholstery.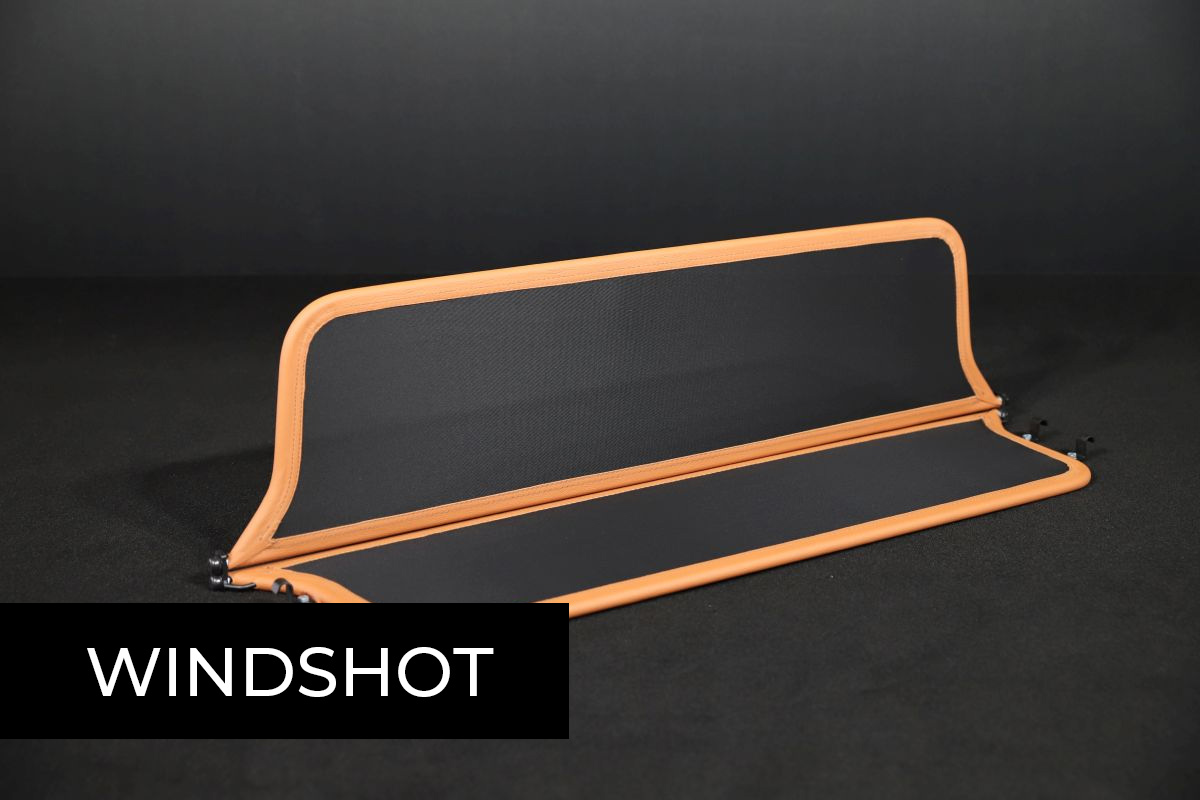 The car can be retrofitted with an upholstery colored armrest. Thanks to it, we gain additional storage, and driving comfort increases significantly.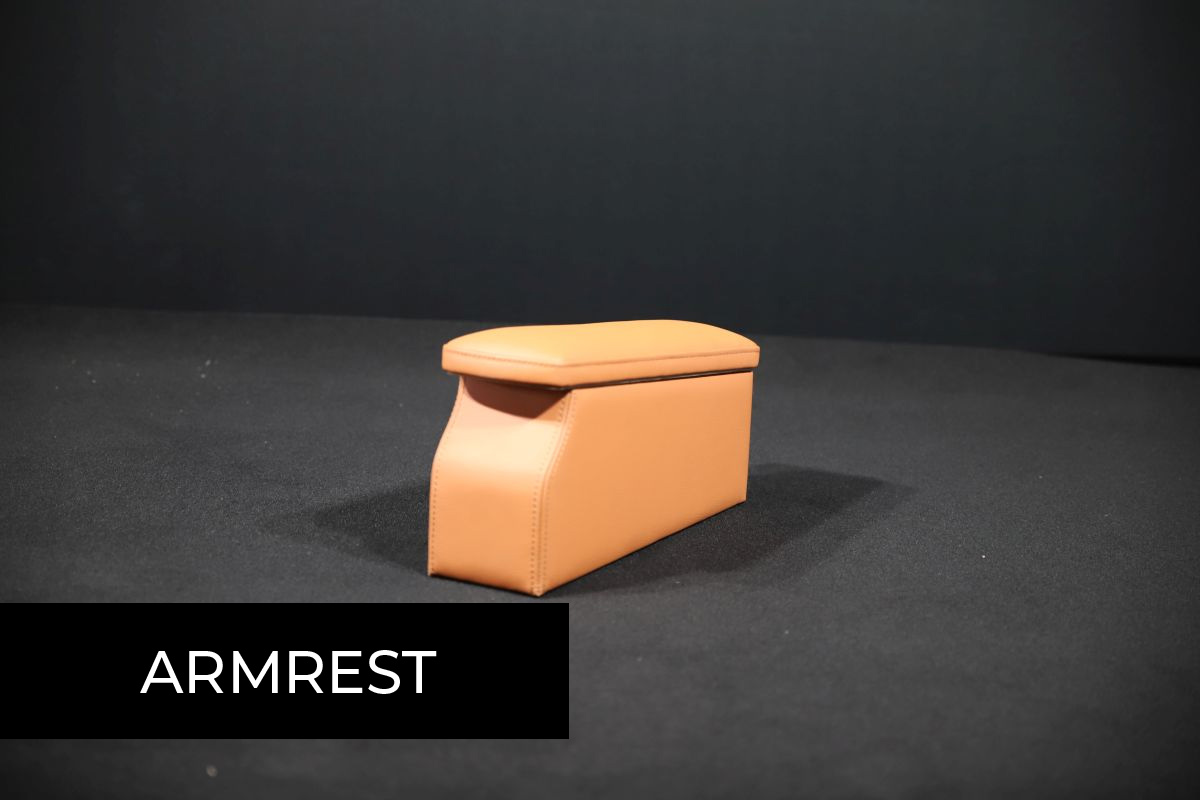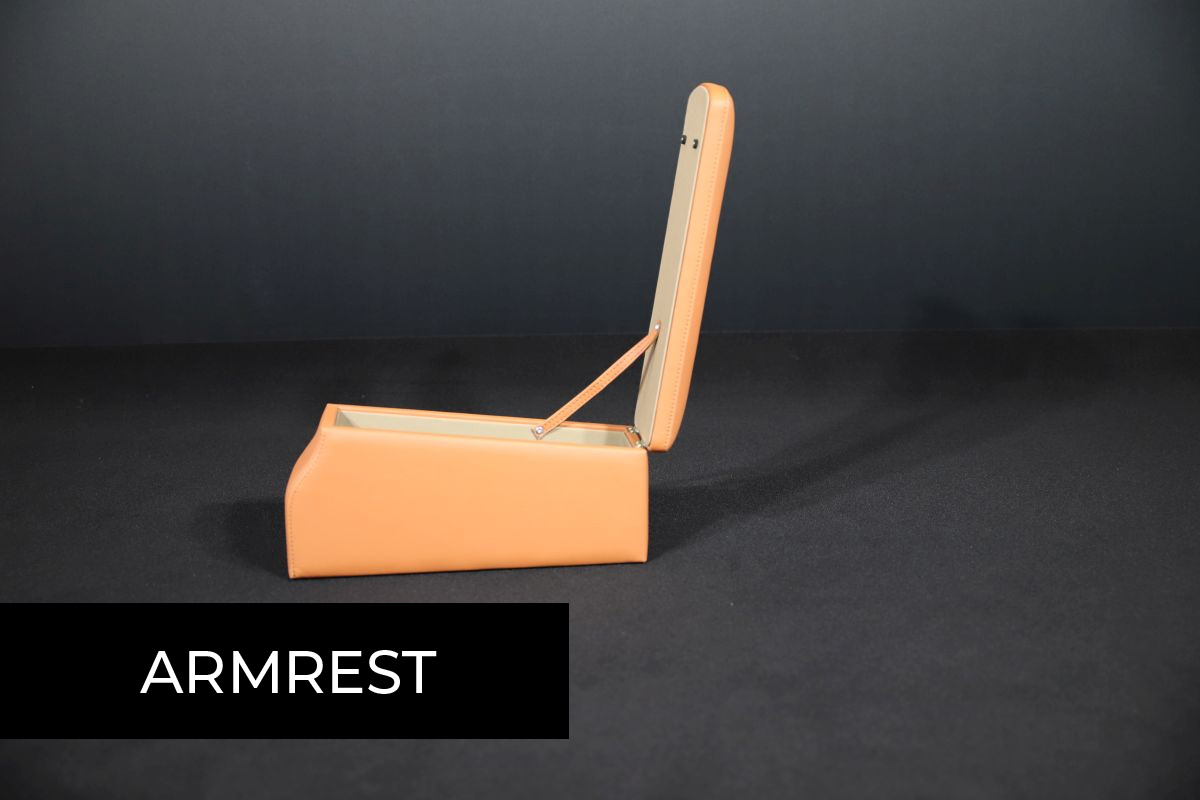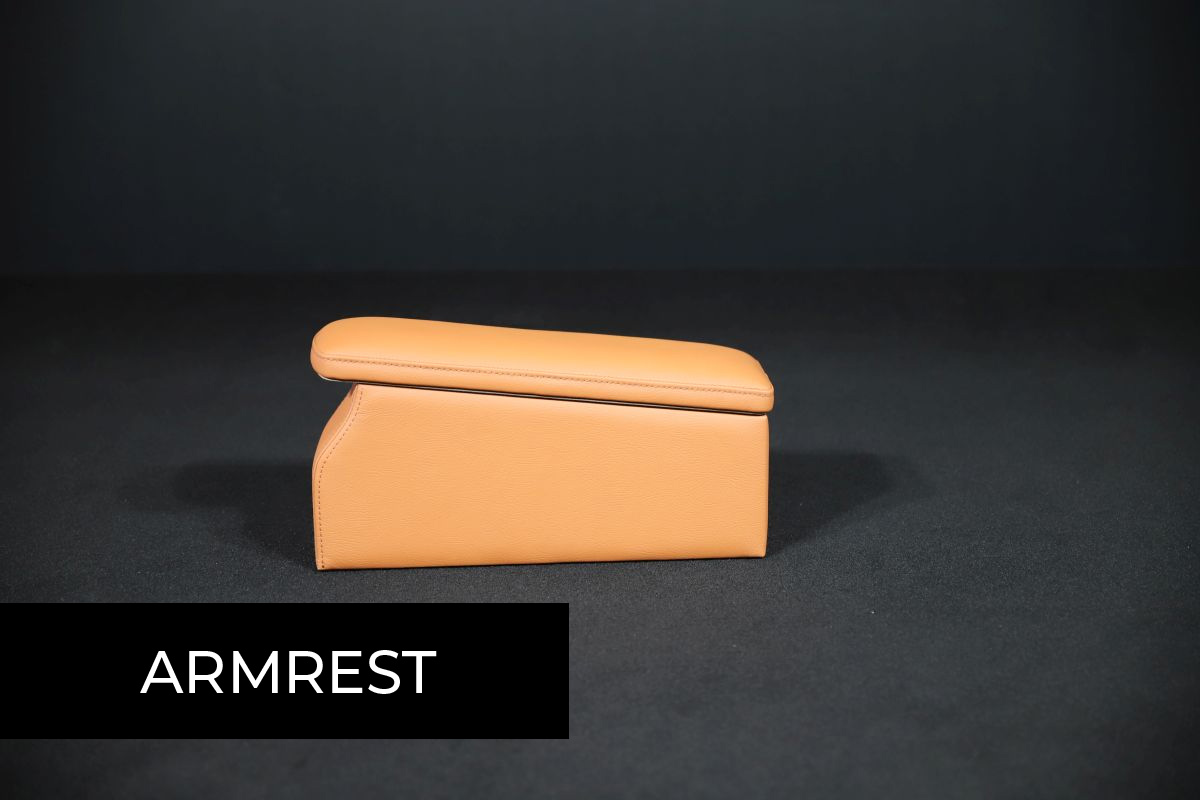 The car can be retrofitted with a set of leather suitcases (3 suitcases of different sizes) fitted to the boot space of the Mercedes W113. Upholstery colored trunks.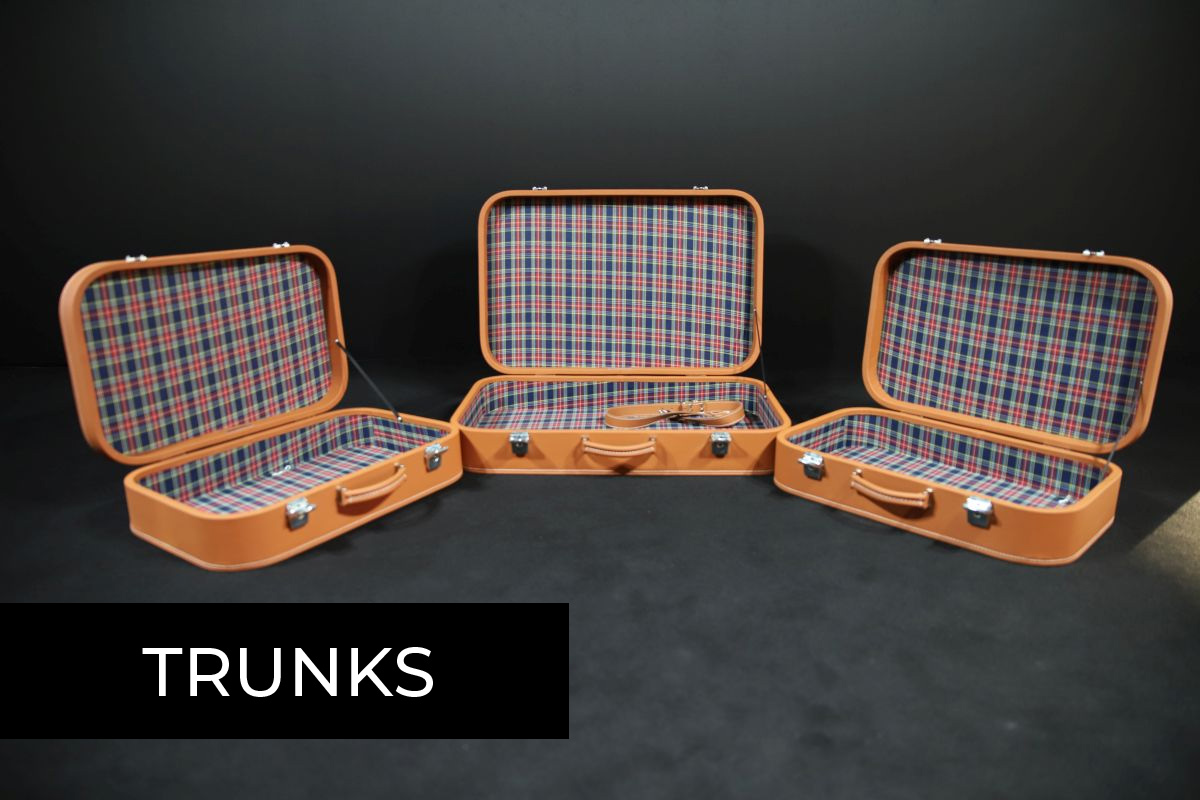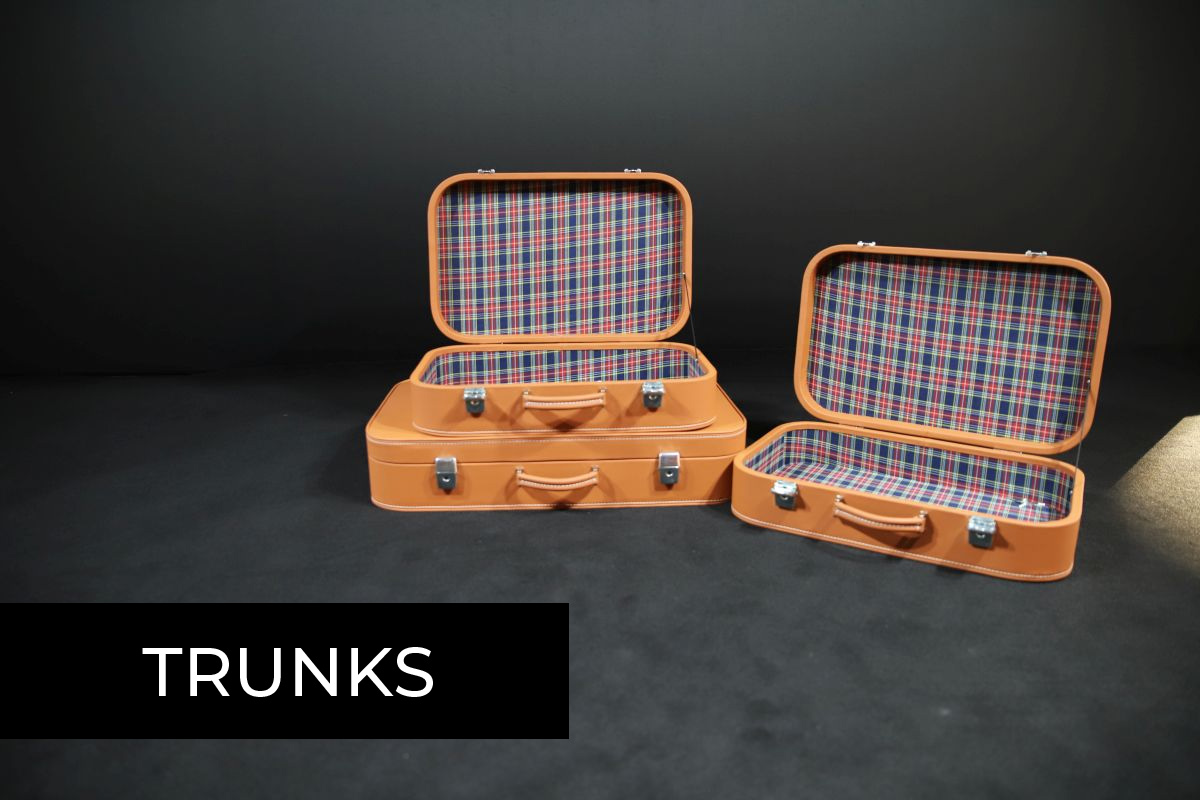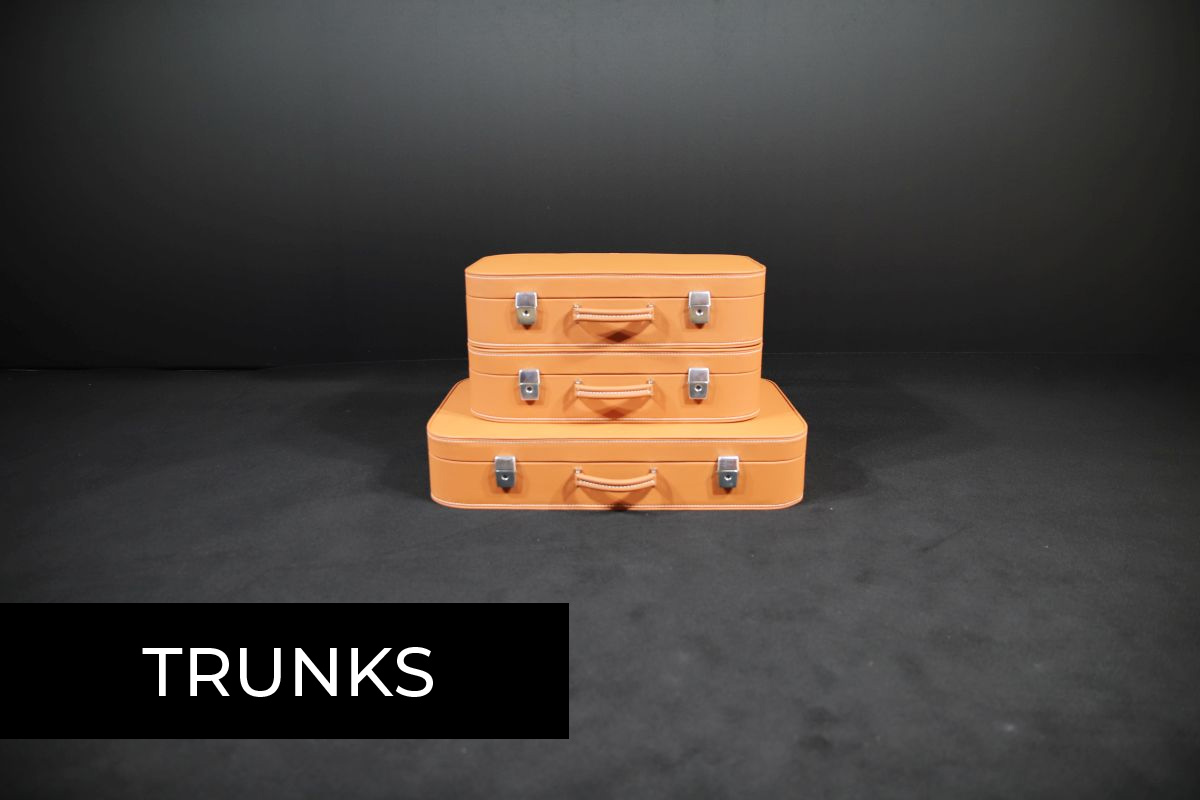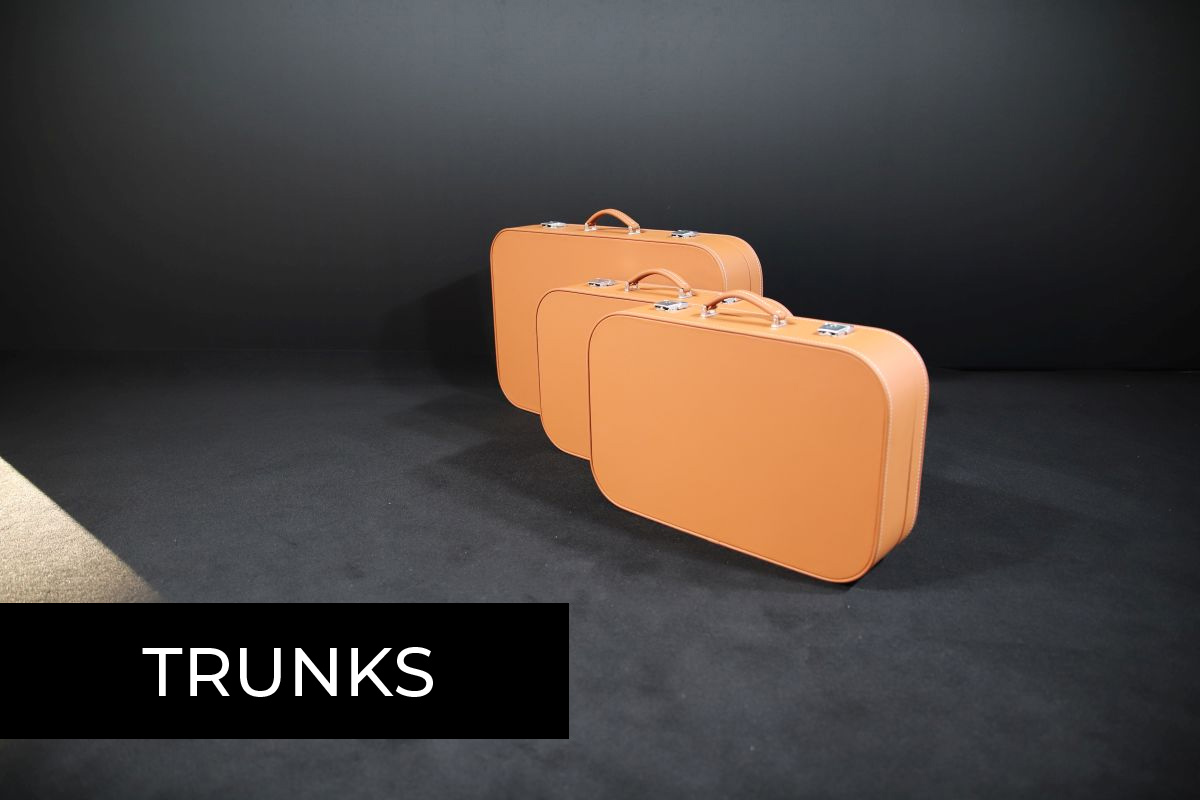 It is possible to equip the car with air conditioning. The airflow panel is mounted inside the vehicle under the dashboard. It is covered with upholstery colored leather. The air conditioning system is new, filled with fresh coolant. The installation is mounted in the engine compartment. Includes air conditioning panel, evaporator, compressor, radiator and pipes.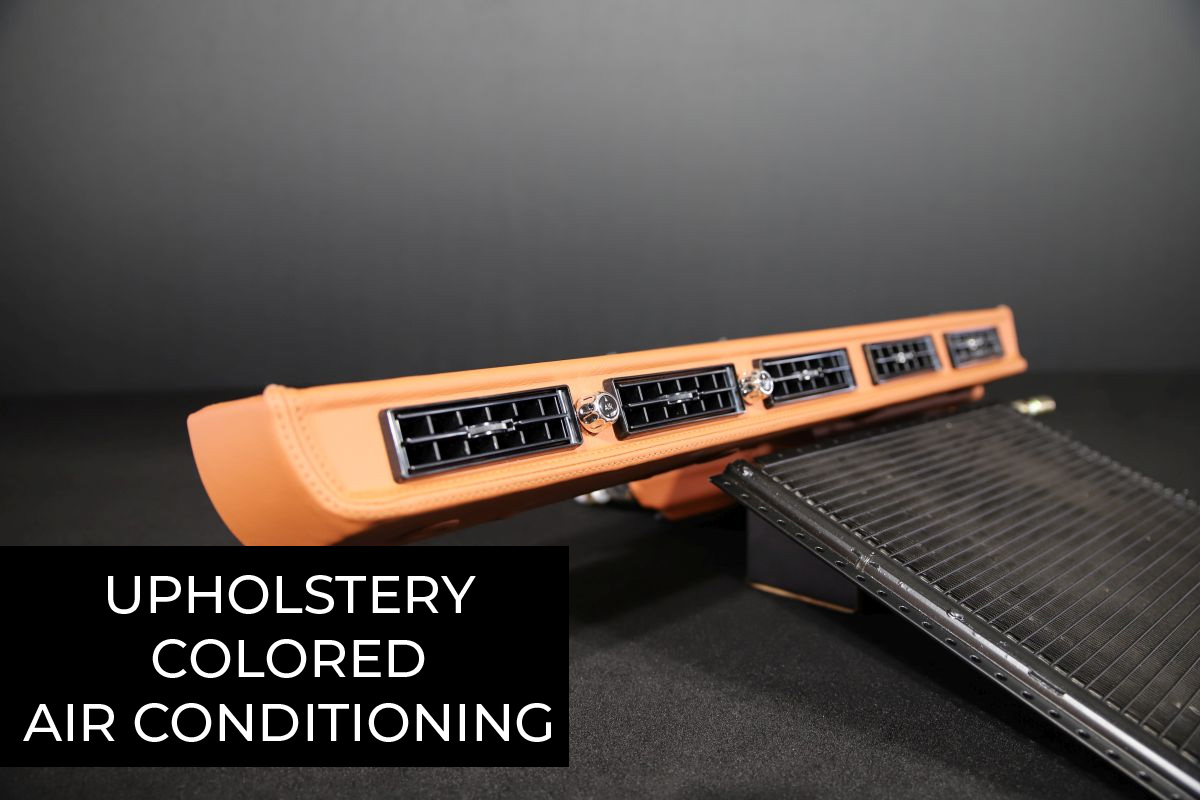 It is possible to retrofit the car with a set of tool keys, to which the cover sewn by our upholsters is dedicated.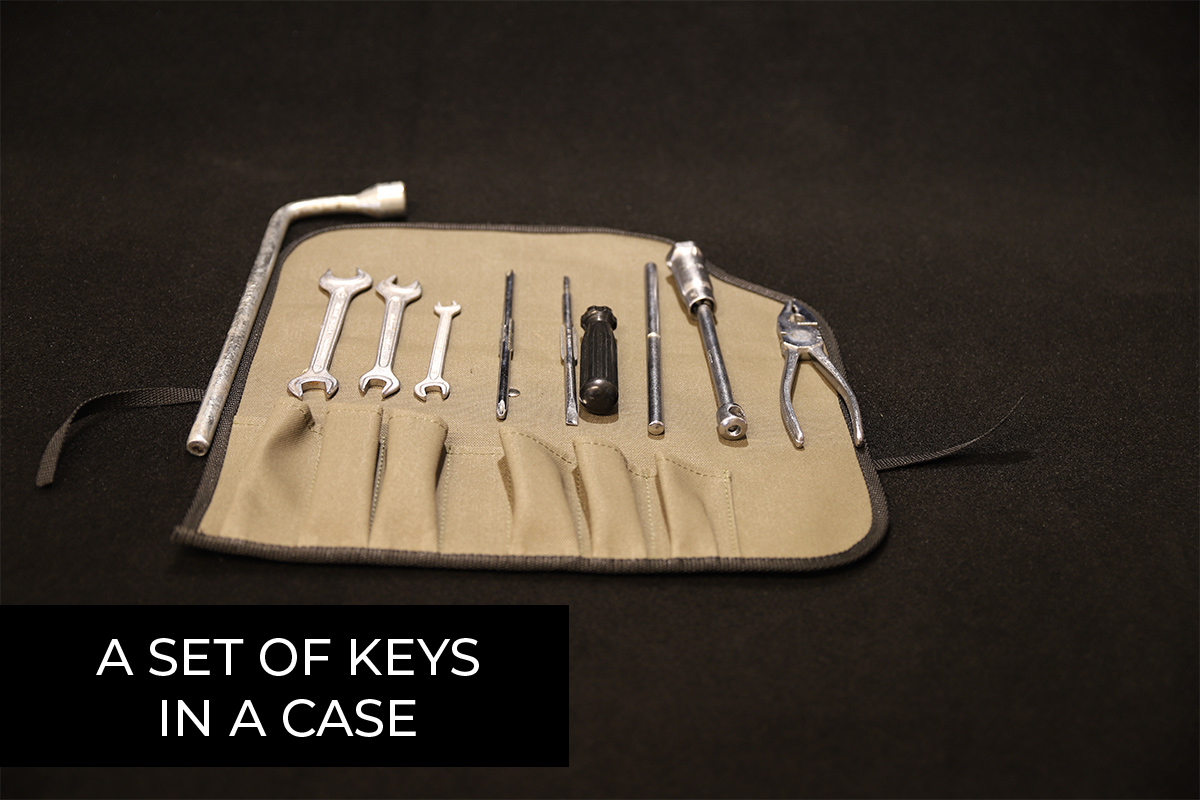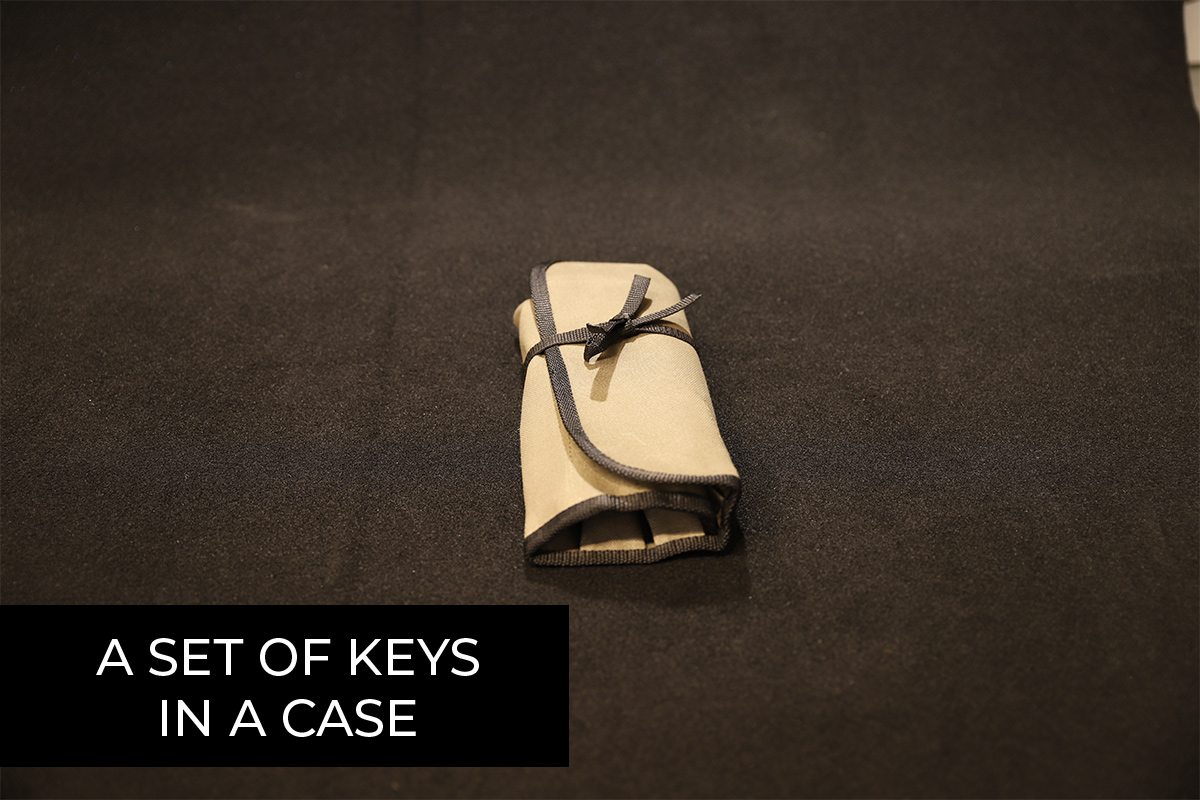 The USB port can be mounted under the dashboard or in the armrest.
The cup holder can be mounted in the armrest or in the central console between the seats.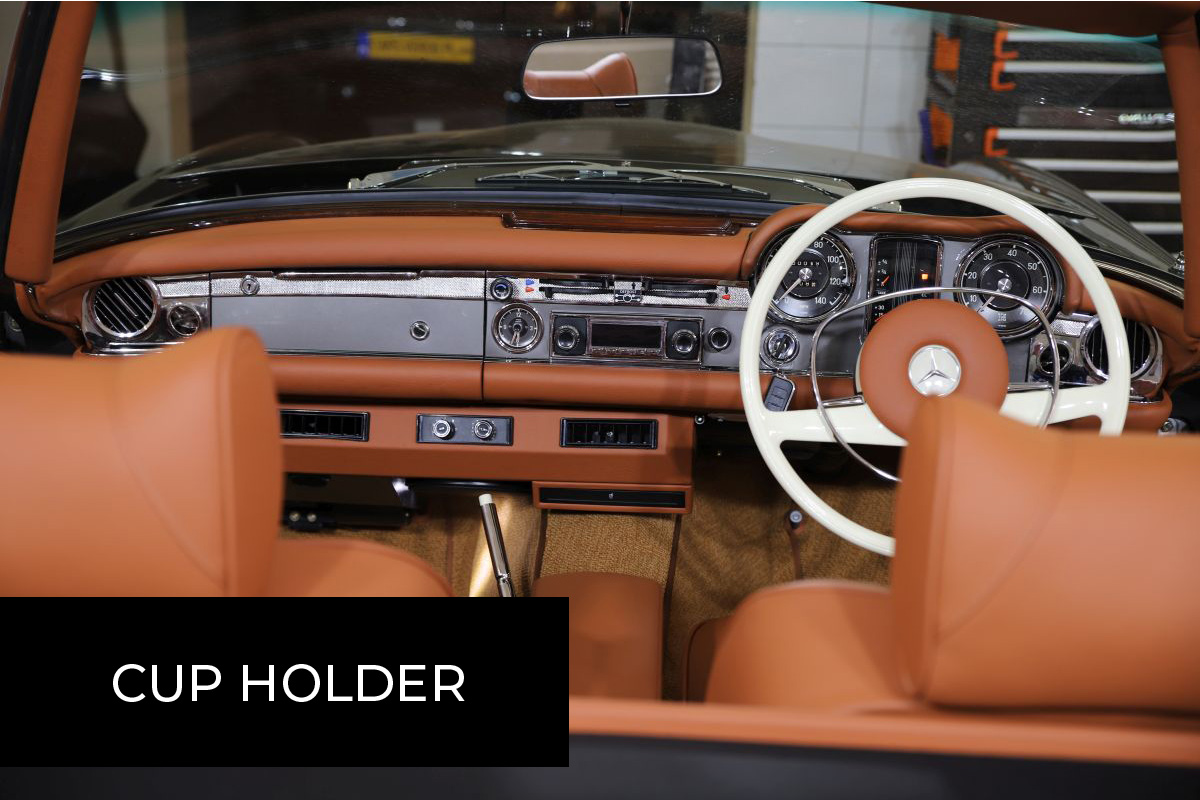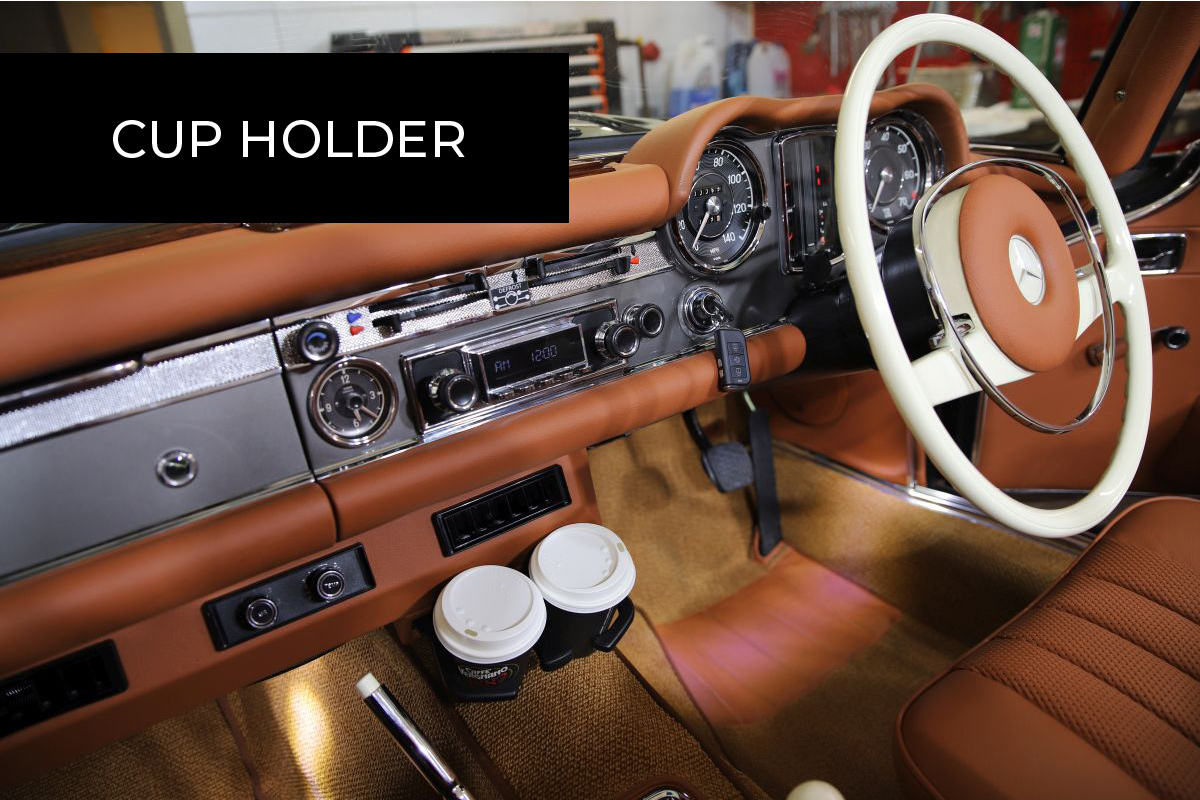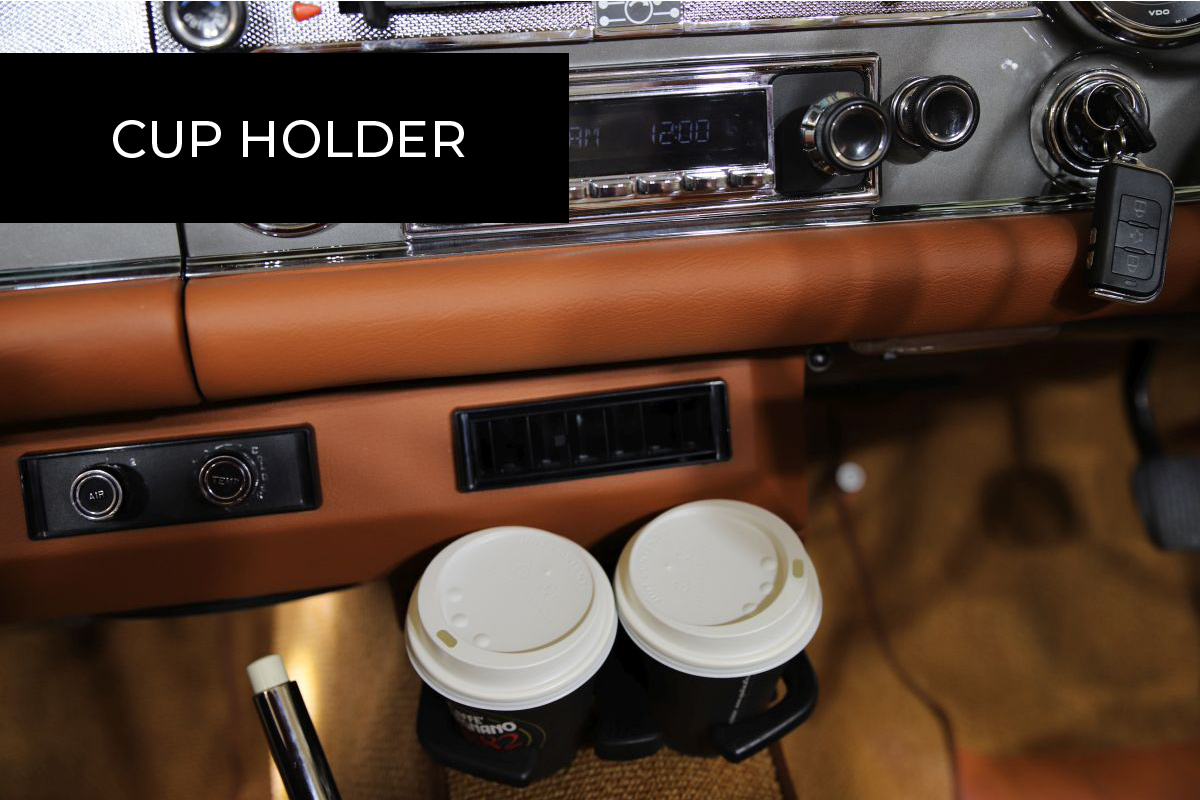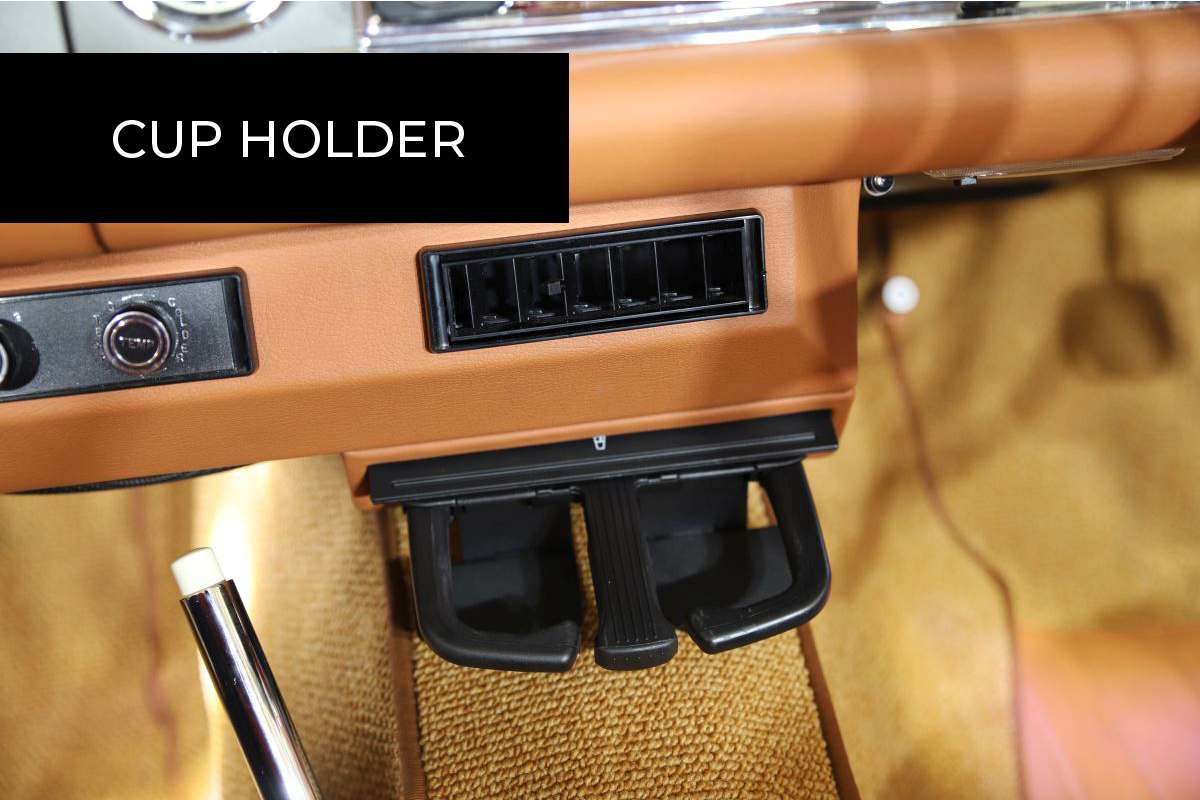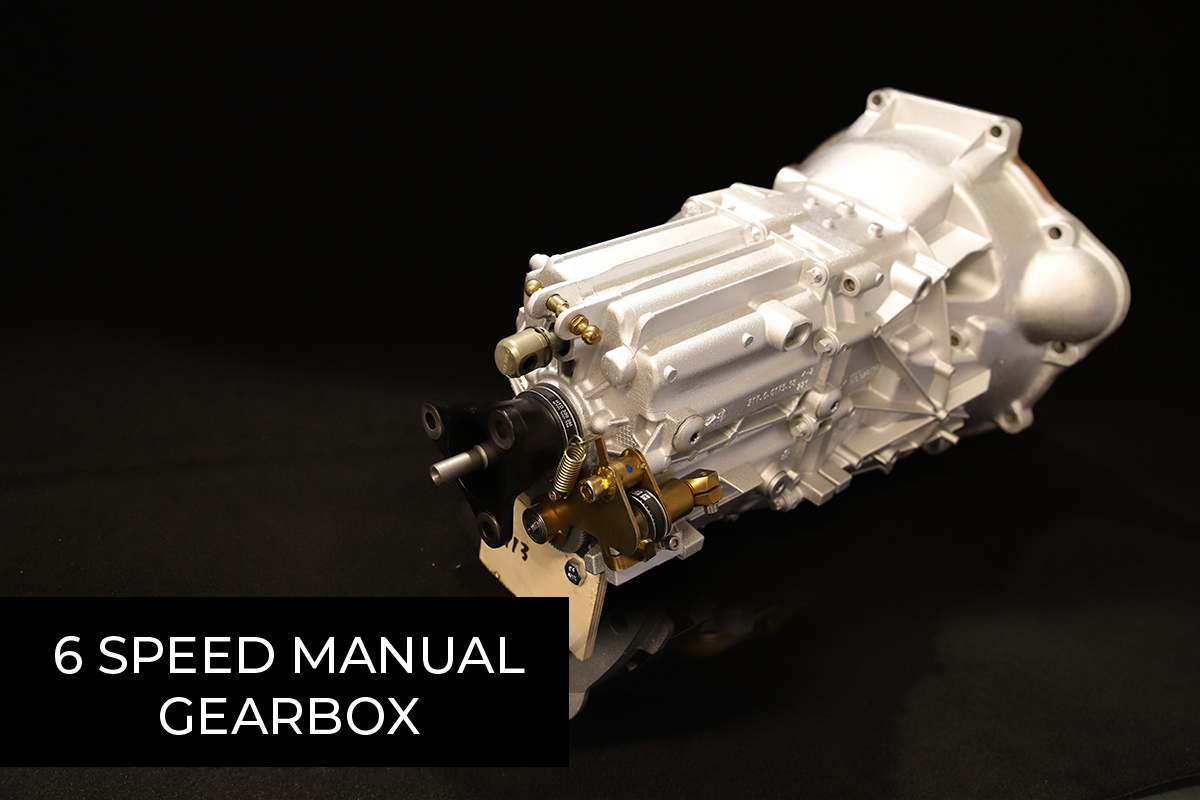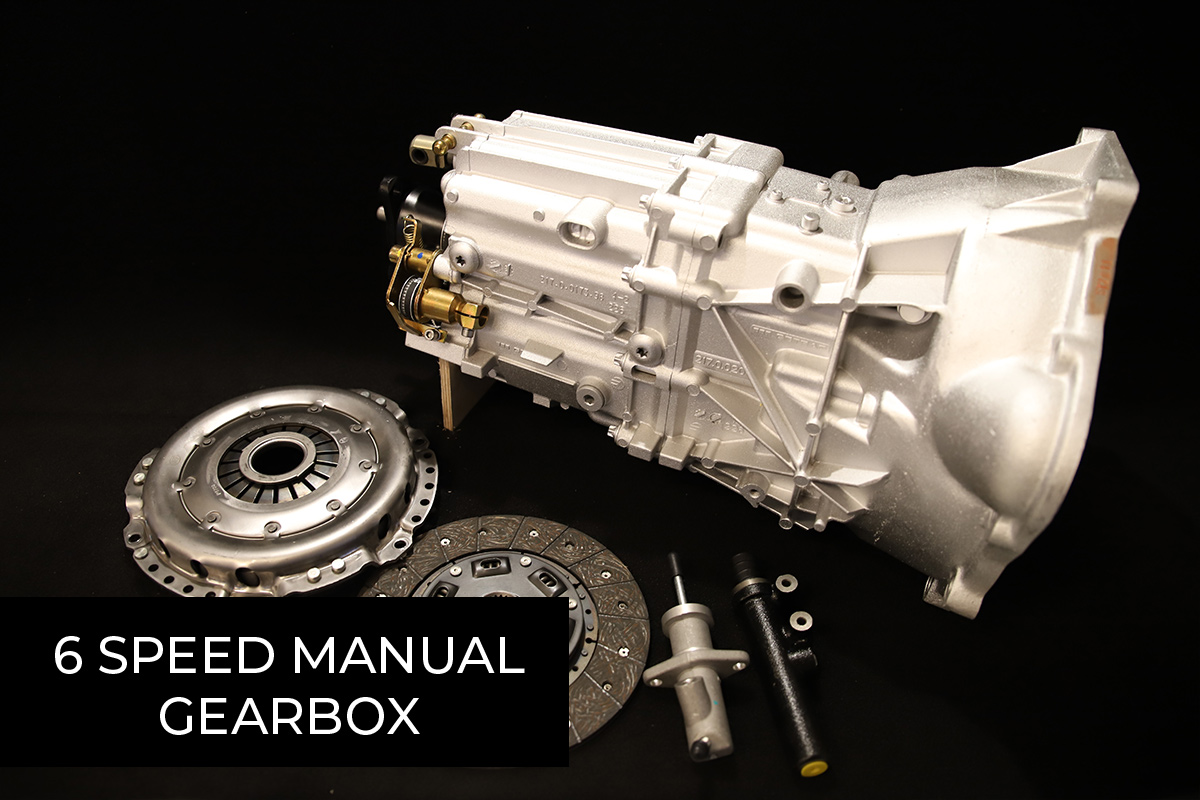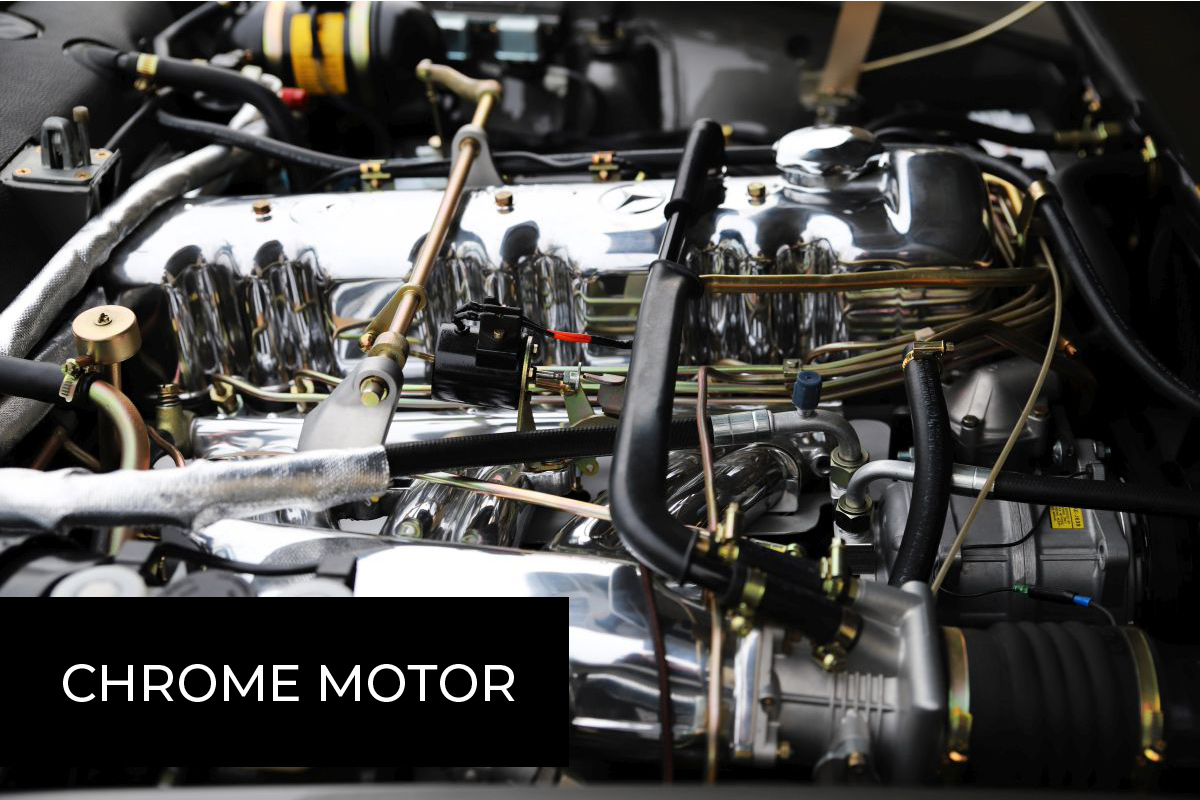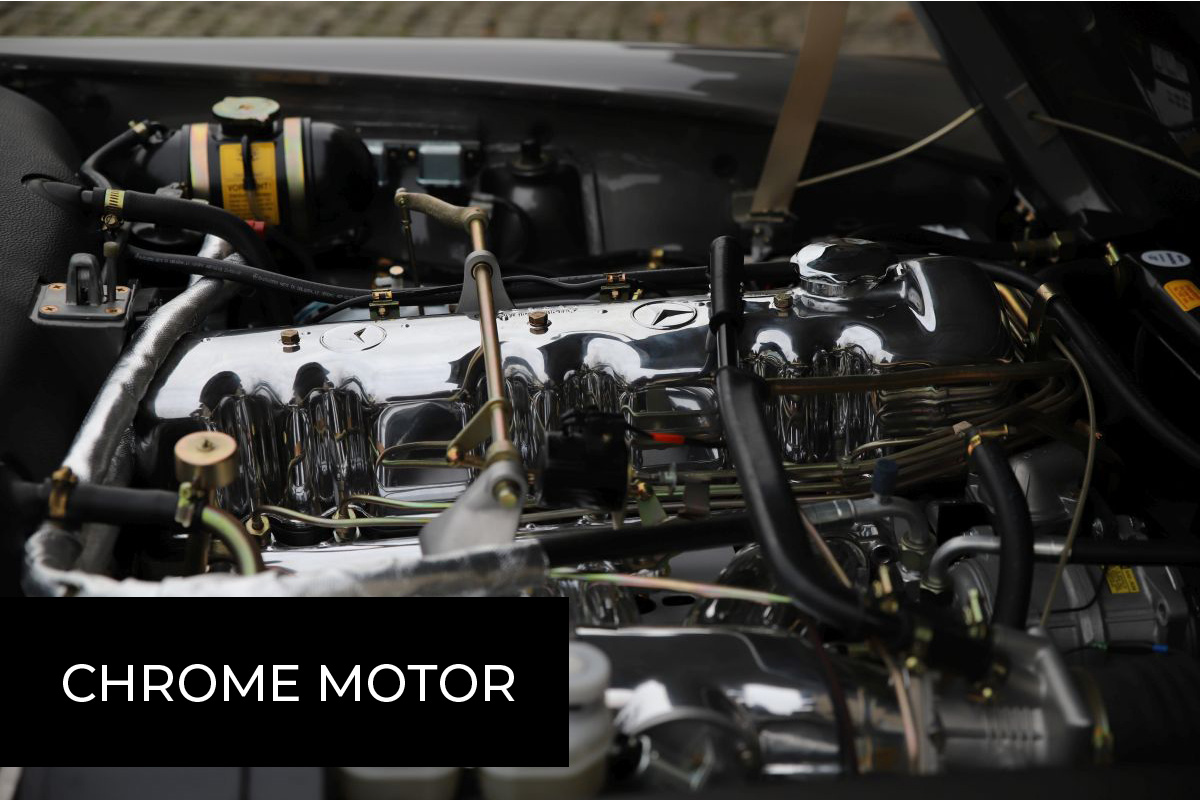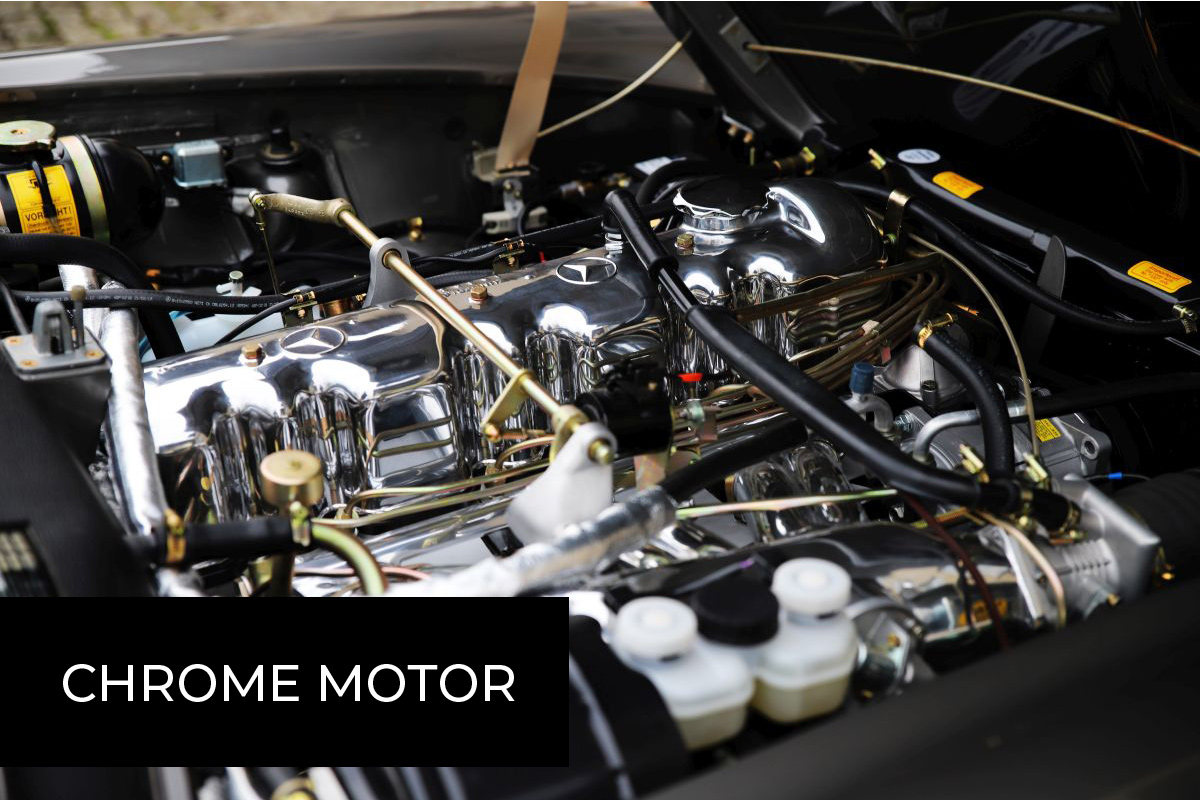 Possibility to install a long-range electric motor instead of an internal combustion engine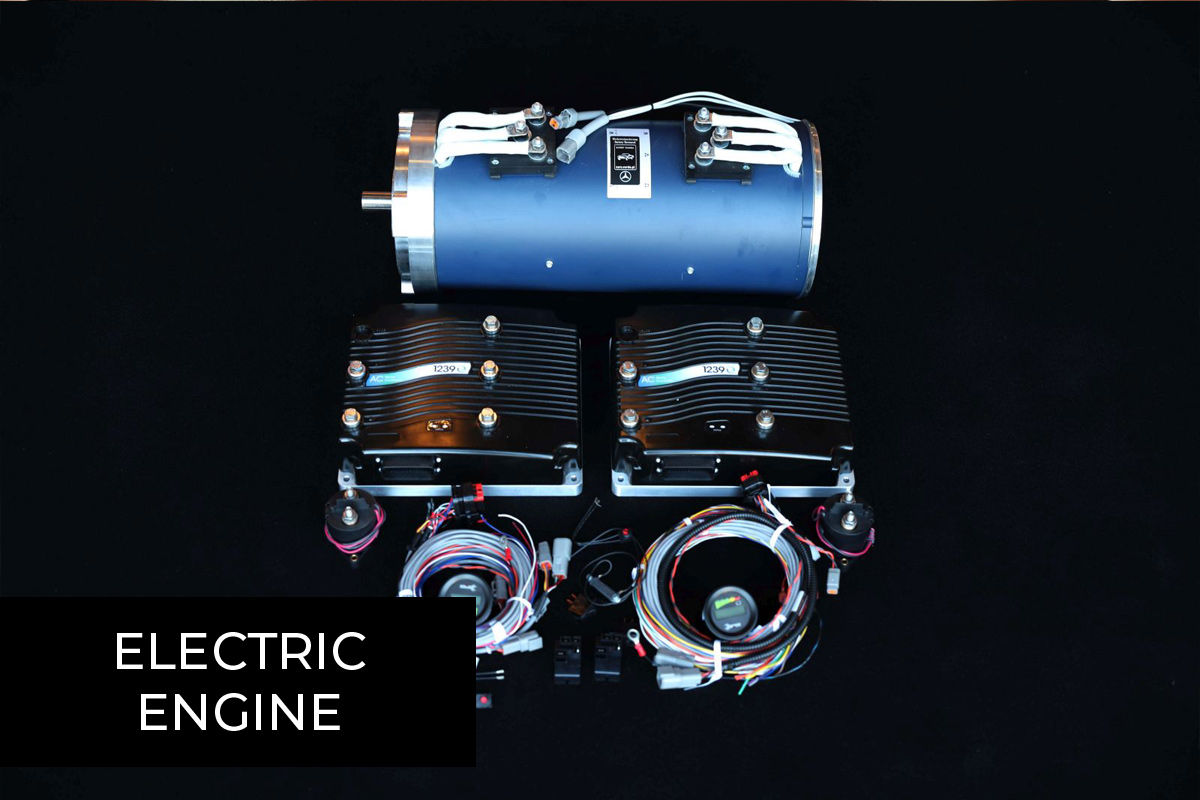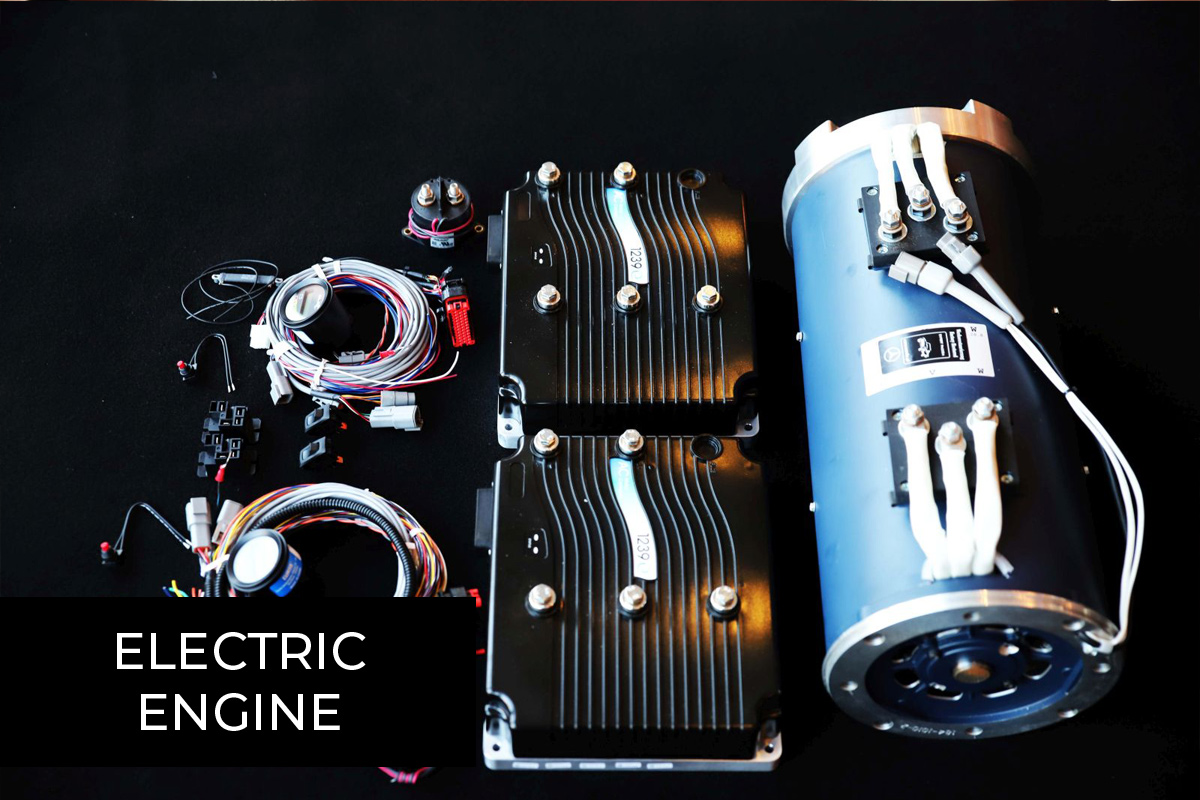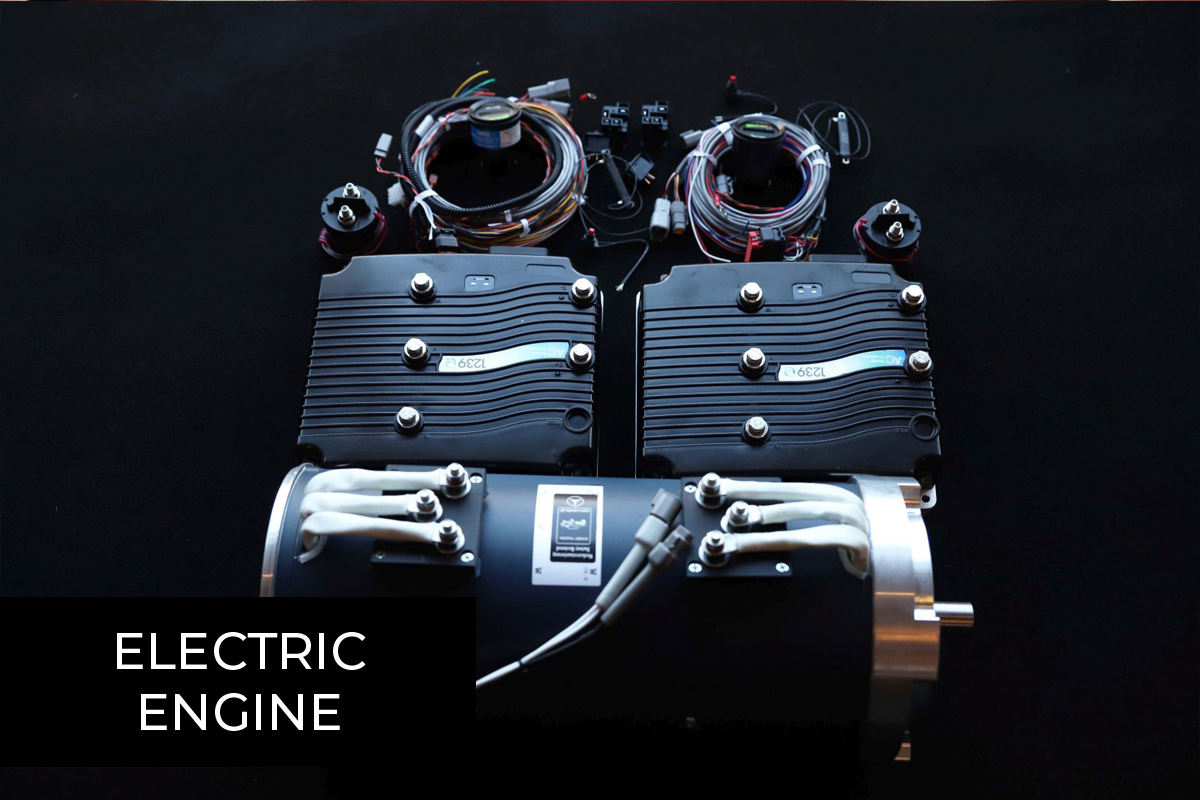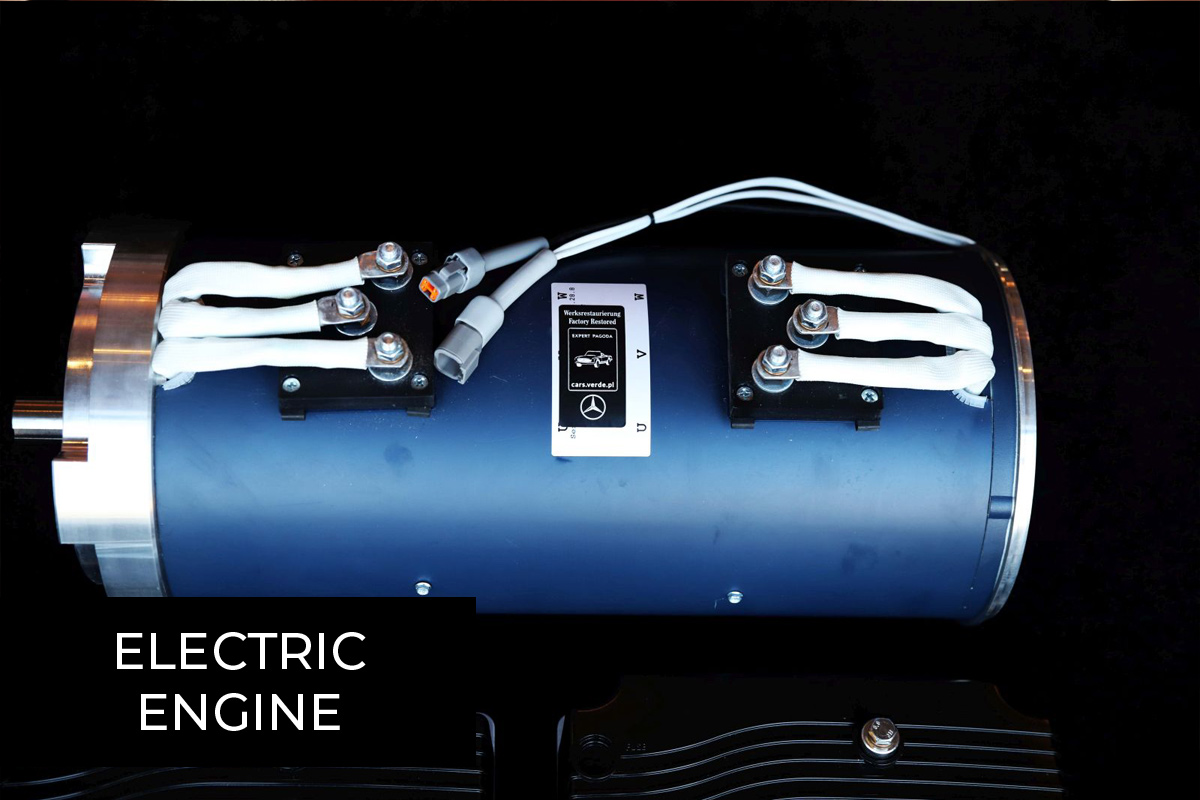 LED lighting for clocks and center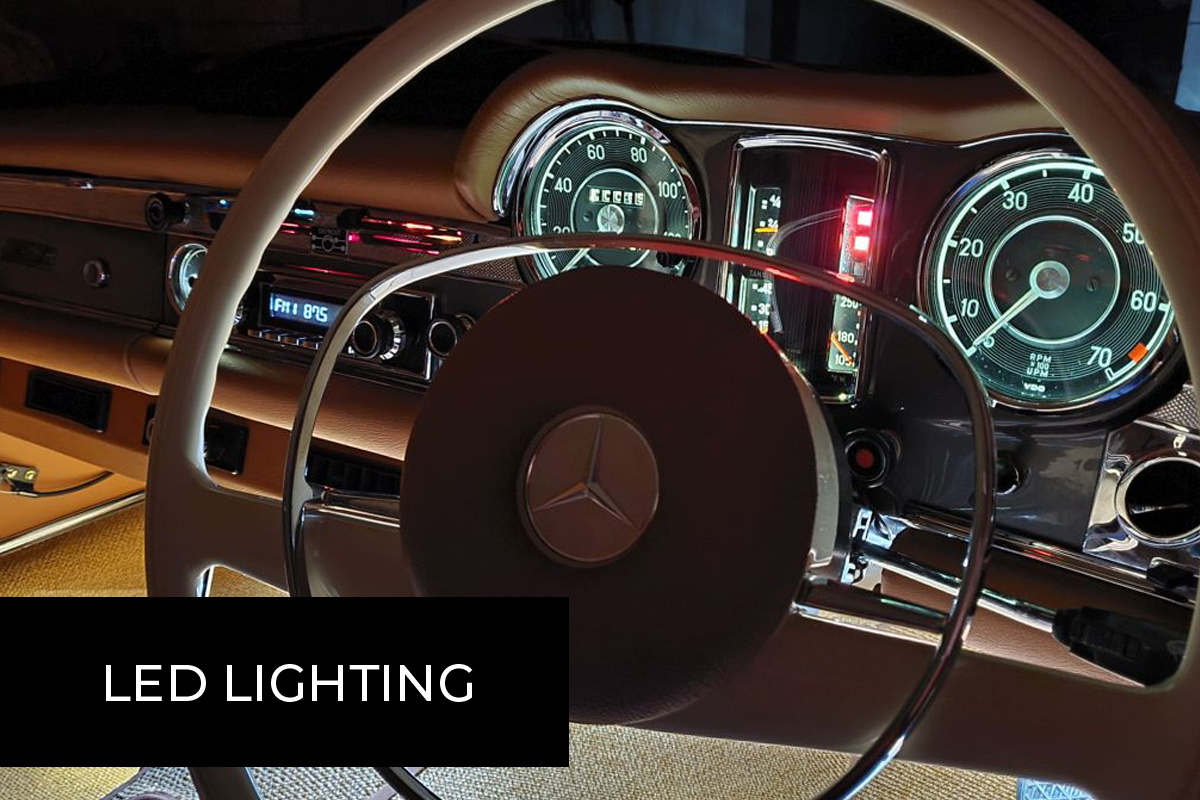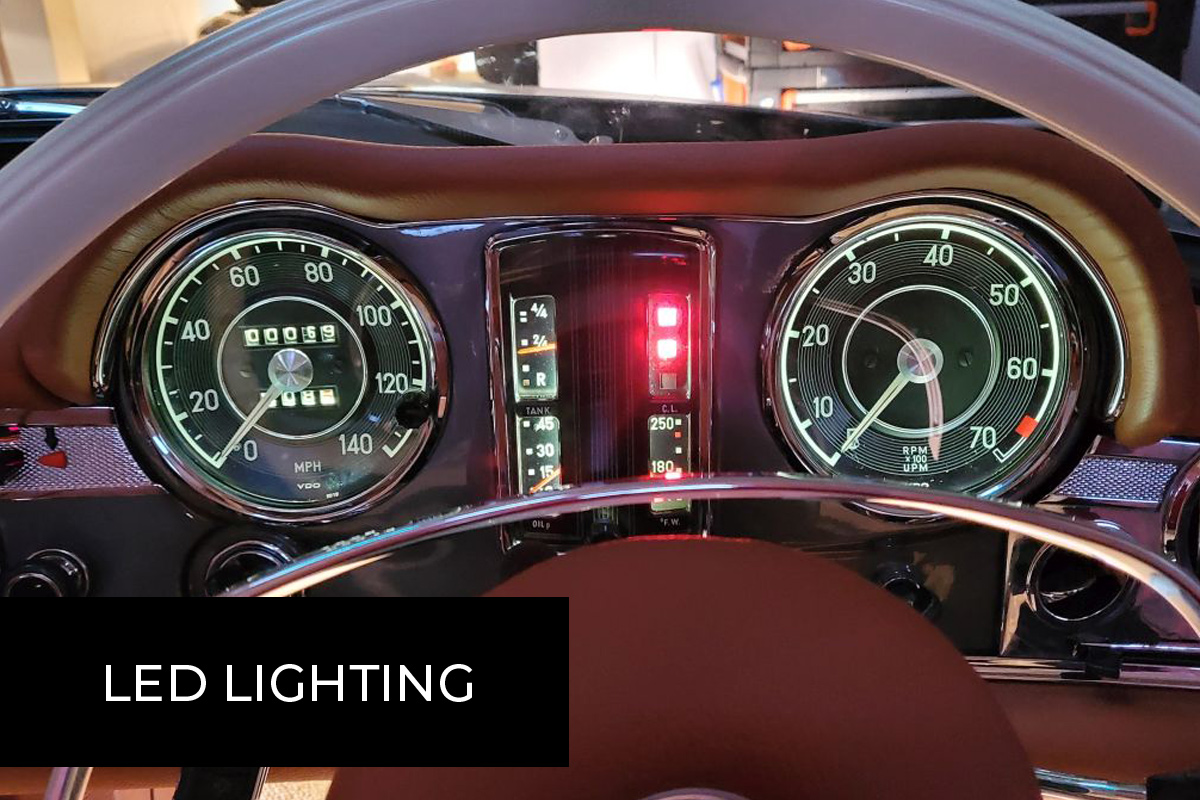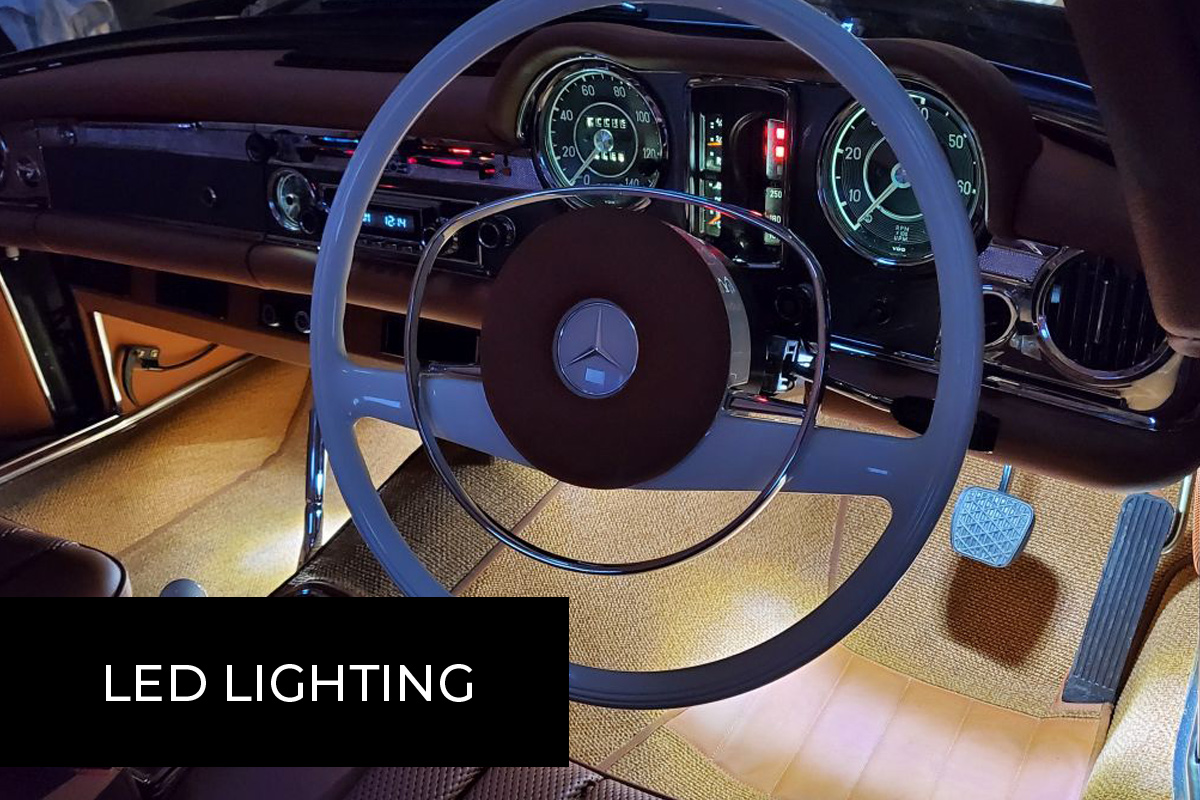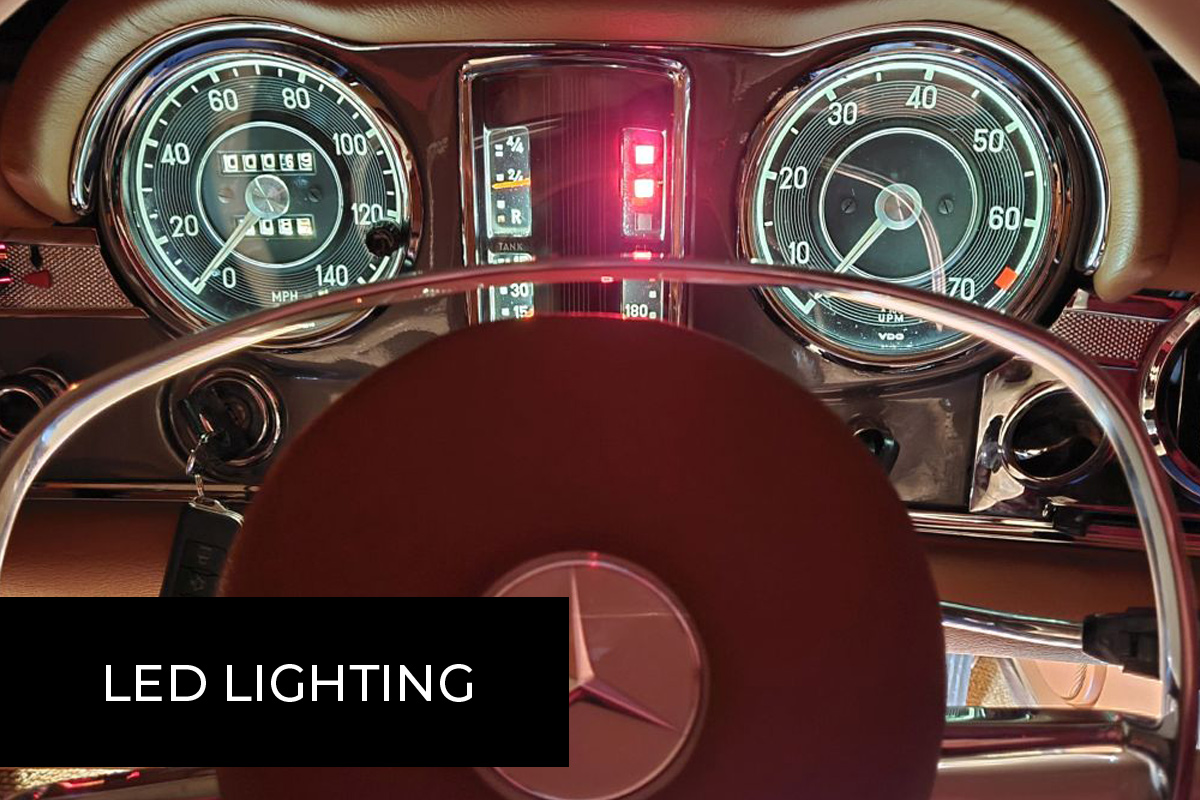 Modern retro stereo radio with speakerphone and smartphone connection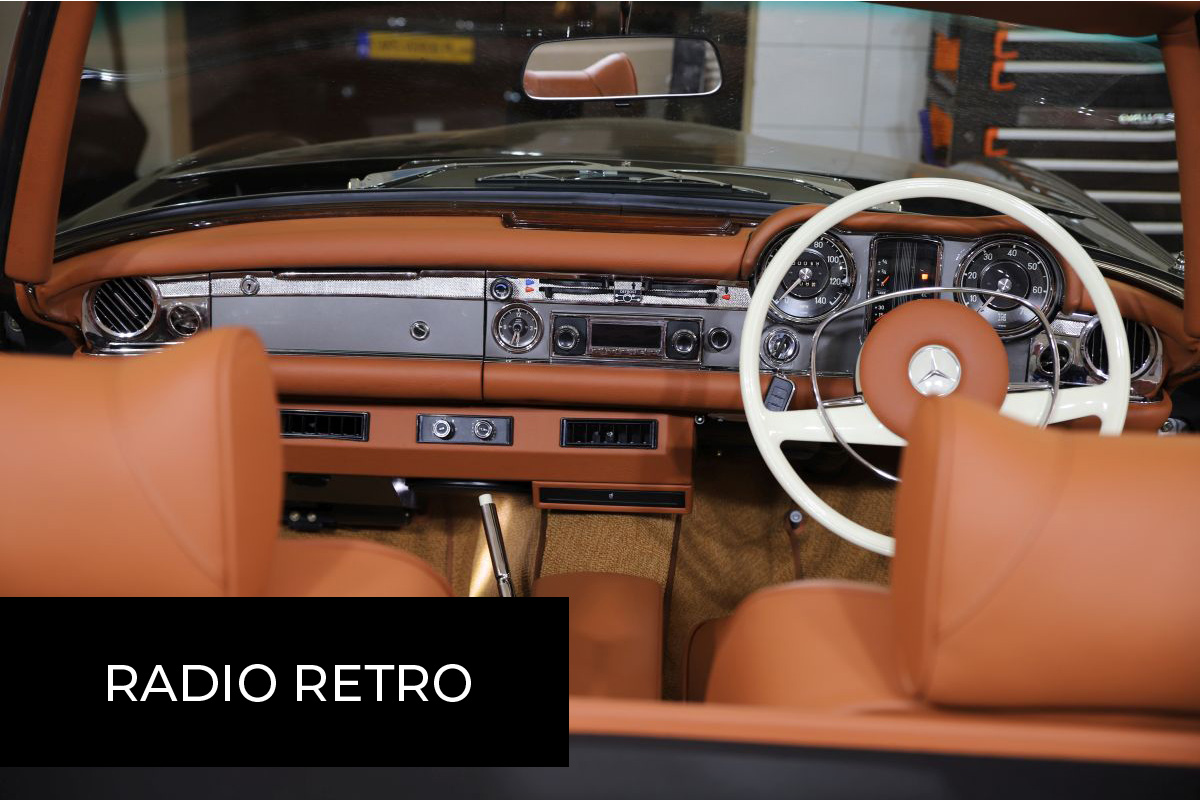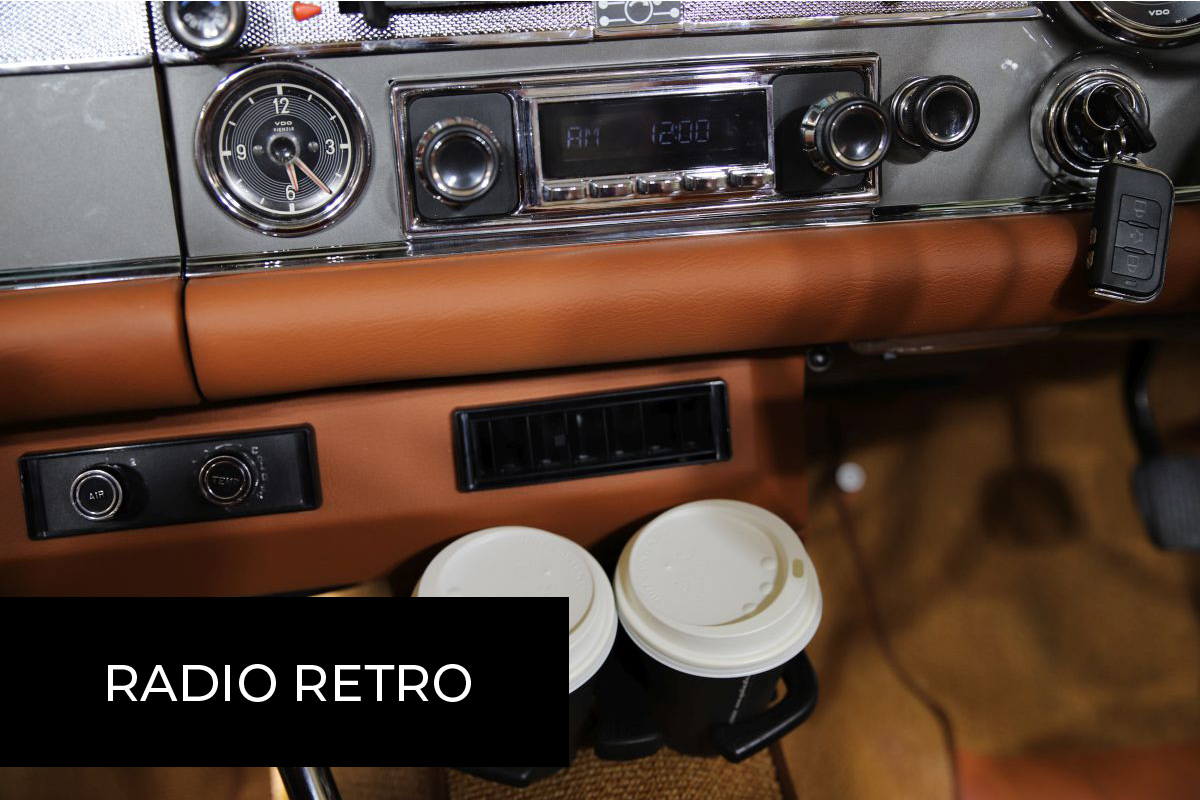 Automatically retractable antenna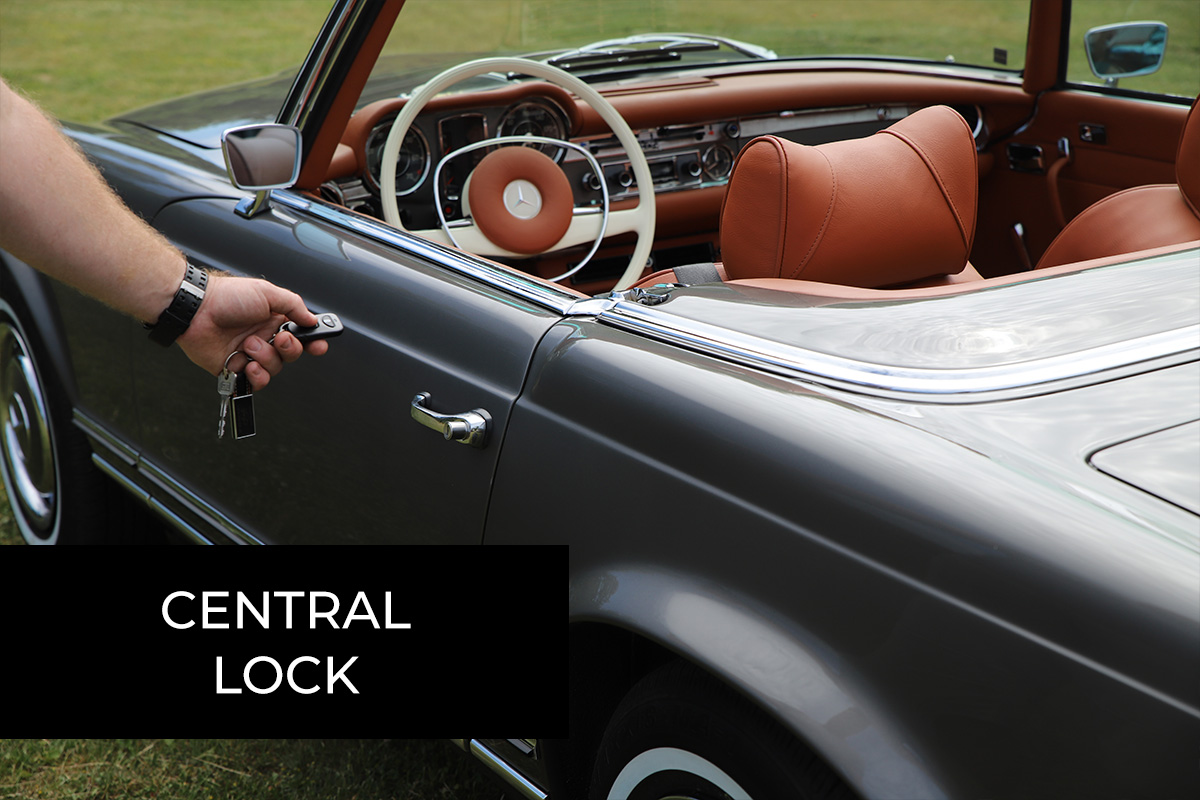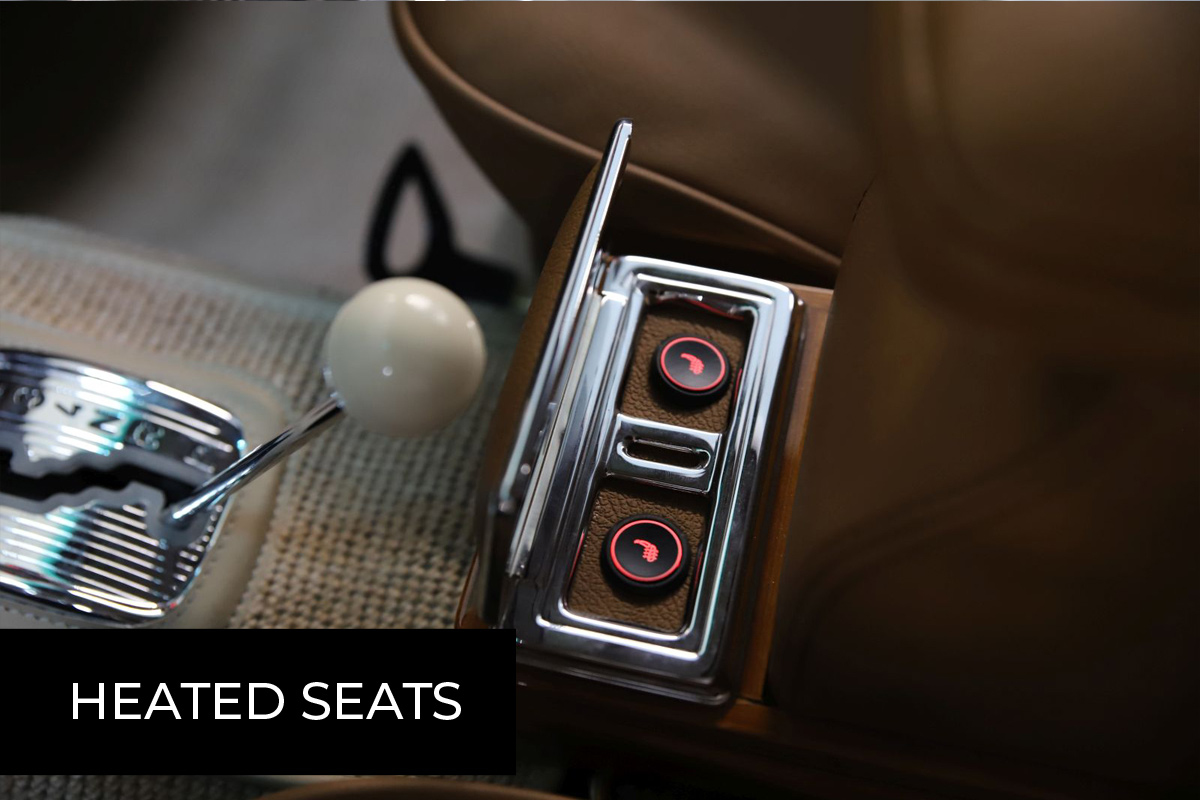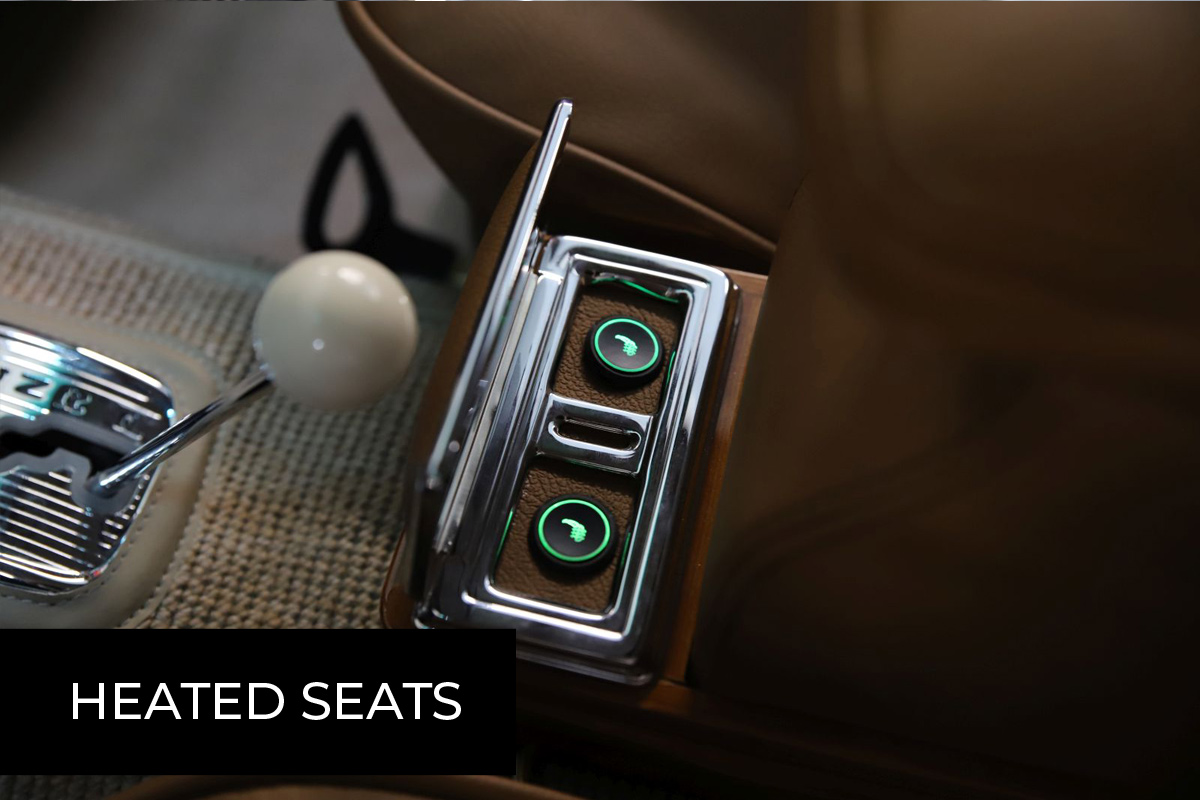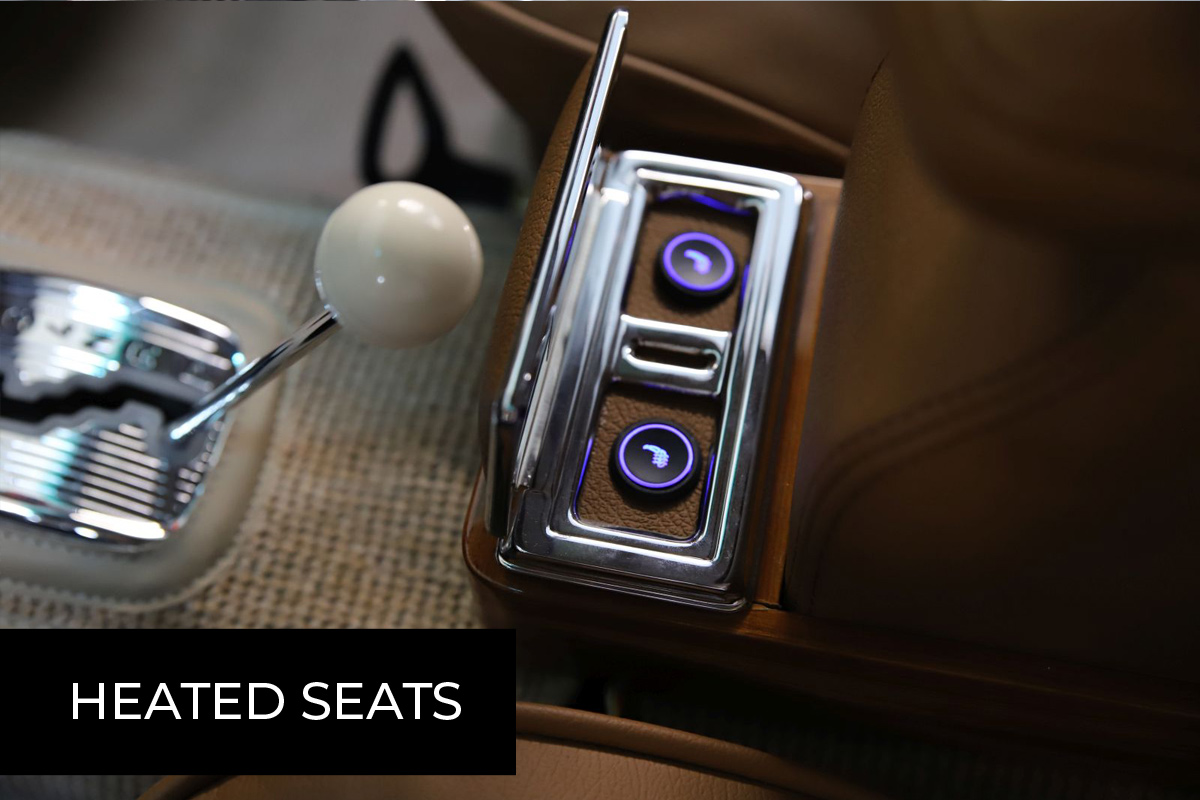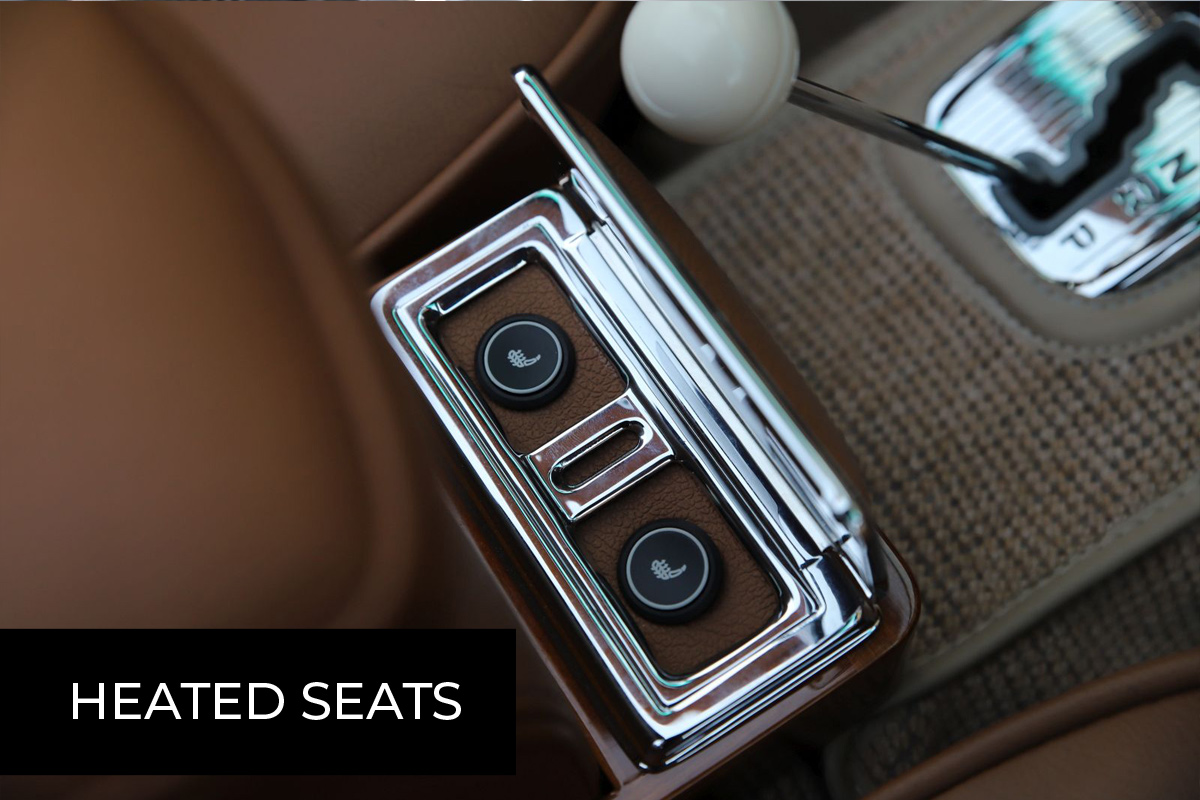 On request, we can equip the car with other accessories.